AT Wiki represent now put your hands up!
1,823pages on
this wiki
Forum page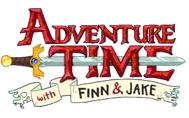 Wikia's forums are a place for the community to discuss subjects with other members. Remember
sign your post with four tildes: ~~~~
Click here to edit page
Wiki Con!
Edit
Guuyyyyys! We need someone to represent us at comic con! Does anyone on this wiki (preferably an adult who can drive) want to go to comic con and promote us? Or if you have someone who you think should go, vote for them! I kinda think we should ask Felinoel?
yeah I say Felinoel :) --27finsprincess 19:09, June 8, 2012 (UTC)