Fan-oriented sections? (i.e. Shipping pages)
1,823pages on
this wiki
Forum page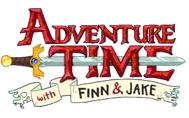 Wikia's forums are a place for the community to discuss subjects with other members. Remember
sign your post with four tildes: ~~~~
Click here to edit page

Hey, I was kind of curious if we could create pages dedicated to shipping info, similar to what Bulbapedia does? I know that this website is meant to provide unbiased info about the characters and episodes and so forth, and that the speculation (to a certain degree) is left to the talk pages, but I thought that it wouldn't hurt to set that up, as well as the more high quality fan art you see floating around sites like deviantART (seriously, some of the fan art is uncanny!)
This is...something of a new page category request.
(I'm kind of apprehensive of the admin/bureaucrat responses; I've seen on separate occasions that they will work to keep this place reputable, and I'm somewhat afraid they'll think that these shipping pages will make this wiki less so.)
--Spartan-112: The Master of Puppets 01:55, September 4, 2011 (UTC)
Hi. I don't think articles about "shipping" or fan art should be in the main namespace, I think we should keep the main pages of this wiki strictly about official information, with as little speculation as possible. You are completely free to put it on your user page, user blogs or even on these forums. (Well not the "Help desk" forum, but it can go on the "Watercooler" forum.) That would be my policy anyway. --Cornprone 23:38, September 8, 2011 (UTC)

Well, alright then. Thanks for taking the time to respond. Spartan-112: The Unforgiven 02:35, September 9, 2011 (UTC)

Probably wishful thinking. That would almost certainly cause edit wars and the construction of low quality pages. Much as it would be nice to say things about shipping there isn't really much concrete information. It's mostly "I think Finn should wind up with PB" and that sort of thing. I just can't imagine there being enough content for a good relationship page - maybe a gallery, but that's it... and the different styles from the different authors would further make that sloppy.
I guess if we ran across a particularly well made blog we could include a link to it in the relationship subsection on the characters page, but an admin vote of quality approval would be necessary given that it would essentially become the "official" ship page. I just can't imagine a blog of high enough quality about something with so little support, though I guess it isn't impossible.

Flame

Prince

Finn

18:29, May 22, 2012 (UTC)

There are plenty of blogs about ships. My Bubbline blog, for example. And FinnXMarcy has made a lot of shipping blogs, too. I think the blogs are the best place for shipping. After all, it's almost all opinion, and very few facts. Articles are for facts. Speculation can be mentioned but only if there is a source for it somehow and it's relevant. That's how I see this. Marcaline 18:34, May 22, 2012 (UTC)
Yes, but there IS some factual basis for why the relationship is believable. I imagine you wouldn't care nearly as much for Marceline and Princess Bubblegum in a relationship if their past (whatever it may be) wasn't hinted at.
I think that would remove the speculation concern too. Saying something along the line of "There is a significant fanbase for the relationship of these two characters. A speculative blogpost on the subject can be found here." Doesn't seem too ridiculous and might make for a good template.
To be totally clear, I'm not for this per se. I just think that if someone made an excellent blog that had minimal bias in the "what makes this believable" section of sorts, linking it would make for an interesting subsection that I wouldn't mind being linked to a character article.
This wiki doesn't seem to have other type of content that would allow a Fanon namespace.
It would be rather useless just to create a namespace for a single page. -- Bunai82 (talk) 18:46, May 22, 2012 (UTC)

I agree with you, FPF. That could work. Marcaline 18:54, May 22, 2012 (UTC)
I also agree we don't need a namespace for shipping articles. What do you think of my suggestion though Bunai?

Flame

Prince

Finn

20:40, May 22, 2012 (UTC)

Well for the fanon namespace we already have two shipping pages as well as some OCs like Wave Princess with an awesome concept and Thunder (or was it Lightning?) Princess with an awesome design and it could really be a better place than blogs and could really be fun for the users. ƒelinoel ~ (Talk) 13:04, May 23, 2012 (UTC)

Since this started about Shipping, it makes sense my focus was on that alone for a namespace.
But expanded beyond shipping to include other subjects, will change my mind. If there is to be a Fanon name, then it can not be treated as a Blog namespace, that means having a user random create a fanon article just to make a statement or attack someone else's point-of-view. It should be relatively neutral.
Well of course we would have rules in place stopping any attacks and non-neutrality... if we go for doing it. A new namespace will need new rules. ƒelinoel ~ (Talk) 14:50, May 23, 2012 (UTC)

How factual should these articles be? Also important: would they require (reliable) sources the same way articles require sources (like news articles, review, formspring answers and press releases)? I like the idea a lot but it's a pretty tricky subject because we'd have to determine just how much is fact and how much is opinion. Like with the Bubbline ship: plenty of hints, sure. But people can interpret them in different ways. What would a good shipping-article look like? Marcaline 14:56, May 23, 2012 (UTC)
PS: when illustrating these articles, should we only use images from the show (screenshots and stuff) or will fanart also be allowed? Marcaline 14:57, May 23, 2012 (UTC)

The fact that it is to be labeled under fanon means it isn't factual, at least not proven to be factual.
We already have tons of uselessly uploaded pictures, I figure this will be a good use for them. ƒelinoel ~ (Talk) 15:02, May 23, 2012 (UTC)

Ah ha, found her, the storm princess that I thought was either lightning or thunder. Media:Stormprincess.png ƒelinoel ~ (Talk) 20:28, May 23, 2012 (UTC)

My original intention in creating my page on Fubblegum was to simply gather and record what appeared to be intimate or more-than-friendly action between Finn and Princess Bubblegum on the show in one section (which makes distinct Finn's and Bubblegum's actions), record some of the biggest and most popular instances of fan-based support of this relationship, make note of the canonized, possible overlaps/conflicting relationships that endanger Fubblegum (most obvious would be Finnceline), and finally express my own views on Fubblegum and why it should be the primary and will be the main relationship that exists between the two. Clearly, if you look at my page, it is far from complete.
The idea is still there, obviously, but maybe by doing just that, making shipping pages where the canon-based evidence is in one section, fan-support in another, and connection with other relationships on the show in the last. Obviously, the fan-based support must be outside of the wiki, for the greatest amount of neutrality possible. Spartan-112|(Mailbox)(Service Vitae)(Editcount) 05:06, May 24, 2012 (UTC)