Voice Actor for Flame Prince?
Forum page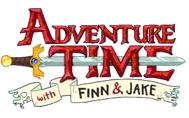 Wikia's forums are a place for the community to discuss subjects with other members. Remember
sign your post with four tildes: ~~~~
Click here to edit page
If Flame Prince were ever to appear in a possibly a third Fionna and Cake episode of Adventure Time, who do you think should voice him?
On the first hand, we have: Dante Basco.
Basco is well known for voicing cartoon characters with flame-related powers (Zuko and Jake Long are the most popular examples), and he was already recommended once before to be the voice of Marshall Lee---so he is a good possible choice. Plus, Maria Bamford (the voice of numerous princesses) was the voice of Pema in the Legend of Korra, and John DiMaggio (the voice of Jake the dog) was Foo Dog, a supporting character of American Dragon: Jake Long...so Basco would be a connection to them through those two shows and probably more. He has done work in Disney,Nickelodeon, and also  Cartoon Network's Firebreather.  So Basco is literally EVERYWHERE and would be MY TOP CHOICE  for a Flame Prince Voice Actor
On the other hand, I can hear Scott Menville voicing FP.
Scott voices numerous characters in our most beloved TV shows---you might recognize him most as Robin from the Teen Titans, a show which connects the voice actress for Princess Bubblegum, Hynden Walch, who played Starfire.  Often voice actors/actresses recommend old voicing buddies to voice other characters in their new shows.
Thirdly, I can see another common voice actor stepping up to the role, and that would be Will Friedle.
Will is the voice of Doyle from Secret Saturdays and Terry McGinnis from Batman Beyond, as well as many other characters in popular media, but I want to focus more on his lower-toned voices, rather something like Ron Stopable.  A common-to-the-network voice star would be easy to get available and possibly revel to perform said voice for Flame Prince.
Recent comments have favored towards Johnny Yong Bosch.
He has voiced numerous beloved characters and is said that the voice actress for Princess Bubblegum knows him, which connects him to the role, just as all voice actors are connected in one way or another. He is also favored for voicing rather chaotic characters of crazy awesomness...
There could also be Kent Osborne.
Osborne played the voice of Deckard in Natasha Allegri's Youtube sensation, "Bee and Puppycat". Since he is already the opposite of Allyn Rachel (AKA: Bee/Fionna) then his voice would be suitable and connected in the business! Just a side note: Deckard also already has Flame Prince's signature Mohawk going for him, so I call it, Kent can be a possible FP!
Lastly we have an unknown.
An unknown could be pretty much the other billion people on the planet, some known, and some right out of the blue.  Donald Glover for example was not known much for voice acting, yet he made an INCREDIBLE Marshall Lee.  A similar situation could show up for Flame Prince?

WHAT DO YOU GUYS THINK?  DO YOU THINK ONE OF THE ABOVE WOULD BE A GOOD VOICE FOR FLAME PRINCE, OR DO YOU HAVE SOMEONE ELSE IN MIND THAT YOU WOULD LIKE TO SHARE?
See below for comments/other suggestions!
OAN Via ATW- 04:22, March 5, 2013 (UTC)
---
Yup, I think Dante Basco would be a perfect fit for Flame Prince. Such a good job as Zuko and he has that dramatic/angry voice acting that Flame Princess already has so why not get a flame princess type actor to voice flame prince? Doomsdaynger (talk) 05:27, March 5, 2013 (UTC)
---
I have to say Johnny Yong Bosch aka Ichigo Kurosaki, Adam Park, and Sasori. Because I think his voice is really suitable to him.

Never Toy With Fire Elemental

12:45, March 5, 2013 (UTC)
---
---
Alright, I can also hear, Richard Cox voicing him. R.C was the voice of Pietro in X-Men Evolution and more known for his voice of Inuyasha.  He and Will Friedle have similar voices, so that might be why I suggested him.  OAN Via ATW 12:19, March 19, 2013 (UTC)
---
@PrinceoftheFireKingdom: That is interesting suggestion. I kind of want to see how that would work out. - Alchemical (talk) 05:33, March 20, 2013 (UTC)
---
@Alchemical, I know right, his voice would be perfect for Flame Prince's voice. And remember Flame Princess is crazy/insane, likes to take actions, and taking a fight seriously like Ichigo and Hollow Ichigo :) And besides, Hynden Walch, Princess Bubblegum, knows Johnny.

Never Toy

With

Fire Elemental

03:11, March 23, 2013 (UTC)
---
In that case, it is totally possible!  Boy, I hope they do another genderbender eventually and include FP! Oh and I started watching more Johnny Yong Bosch voice acting, and I think he is another good choice.  However, I still lean more towards Dante Basco or Scott Menville...but that is just me.

OAN

Via

ATW

- 011:22, April 2, 2013 (UTC)
---
---
I know right, Johnny Yong Bosch is one of the best voice actors EVER! He even played Adam Park, the second Black Ranger from Mighty Morphin Power Rangers! It's Morphin Time! Here's some more roles that Johnny did. http://www.behindthevoiceactors.com/Johnny-Yong-Bosch/

These eyes

see

Darkness Clearly!

22:42, April 12, 2013 (UTC)
---
03:01, April 25, 2013 (UTC)
---
Anybody else think Denis Leary would be cool? (He's the voice actor for Diego the Saber-toothed cat in Ice Age.) --BreTheFirst (talk) 01:59, May 15, 2013 (UTC)
---
---
Gilbert Godfrey.98.230.192.101 08:32, May 23, 2013 (UTC)
---
---
What does that even mean? --ViolentPeacefulCatloverr (talk) 08:46, May 28, 2013 (UTC)
---
well this will make ur mind numb TheCreper (talk) 15:47, June 2, 2013 (UTC)
---
NEW IDEA! Flame Prince Voice can be Kent Osborne who played the voice of Deckard in Natasha Allegri's "Bee and Puppycat". Since he is already the opposite of Allyn Rachel (Bee/Fionna) then his voice would be suitable and connected! He also already has Flame Prince's signature Mohawk, so I call it, Kent can be FP!
OAN Via ATW- 01:22, September 27, 2013 (UTC)
---
I'm all in on Stephen Hawking. That would be epic. They could even have a cool little humorous or sad flashback about how he lost his original voice and how he came to replace it with a mechanical one. Melting Sky (talk) 08:14, October 7, 2013 (UTC) ---
But the person who plays Fionna isn't Allyn Rachel. It's a young woman named Madeleine Martin. Anyway, my top pick would have to be Yuri Lowenthal. He can go from a somewhat sociopathic character like Sasuke from Naruto to a somewhat heroic character like Ben from Ben 10.
---
Wasn't Toby Turner a.k.a Tobuscus going to be the voice of Flame Prince at one point in time? I know that Hannibal Buress is voicing him now but before Flame Prince's VA had been chosen yet I'm pretty sure Toby Turner was up for the role for a while. Isdpib (talk) 15:41, July 24, 2016 (UTC)