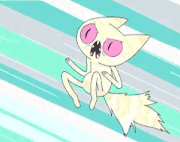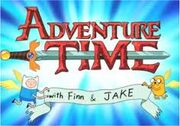 This is your user page. Please edit this page to tell the community about yourself!
I love Adventure Time
I love My Little Pony Frienship is Magic
I like Regular Show

Ponies Rule!!!!!!

Added by

Vampire King of Ooo

I am a Brony

My 2 favorite characters playing cards, so much win!

Added by

Spedrickson

LSP

I used to and now love and watch DB, DBZ, and DBGT

Finally YEEEEEEEEEESSSSSSSSS!!!!!!!!!!!!!

Added by

Monsterlexi

I love the game series Fire Emblem
I love playing Minecraft
I love the game series Final Fantasy
I love playing Call of Duty
I love Gum, and Lafey Taffys
I really support the relationship of Finn and Flame Princess :)
My favorite element is fire
I read and watch The Walking Dead T.V show and Comic Book series

Rarity is so cute in her camping outfit. :)

I love reading the My Little Pony Friendship is Magic comic book series
Favorite Adventure Time Characters
Edit
Lumpy Space Princess
Flame Princess
Jake
Finn the Human&Marceline the Vampire Queen
Ice King
Gunter
Beemo
Princess Bubblegum
Lady Rainicorn
Lord of Evil "Hunson Abadeer"
Favorite Adventure Time Gender-Bent Characters
Edit
Marshall Lee
Cake
Fionna
Prince Gumball
Lord Monicromicorn
Ice Queen
Beemo (I know Beemo has no gender but I don't care)
Tree Trunks (Whatever her male version name is)
Favorite Adventure Time Episodes
Edit
Trouble In Lumpy Space&Burning Low
Evicted
Fionna&Cake&What Was Missing
Marceline's Closet
Guardians of the Sunshine
Blood Under the Skin
Henchmen
Jake vs. Me-Mow
Least Favorite Adventure Time Episodes
Edit
Go With Me
Too Young
Apple Thief
In Your Footsteps
Storytelling&Up a Tree
My Top 5 Favorite Princesses
Edit
Flame Princess
Wildberry Princess
Water Princess
My Top 5 overrated Adventure Time Episodes
Edit
Fionna&Cake
Burning Low
Incendium
Too Young
2nd Fionna&Cake