<3.


The Epic Kiss!.

Hi everyone!! My name is Adventuretimegurl123. I am a huge fan of Adventure Time. I will always believe in FinnxFP no matter what! Thanks for visiting! <3
AdventureTimeGurl123


Name
AdventureTimeGurl123
Gender
Female
Age
14
Species
Human
Country
Land of Ooo
Occupation
Firm believer of FinnxFP!
About Me
Edit
Besides loving AT a lot, im just a normal teen in a weird world and i hate MLP. I am also a firm beliver of FinnxFlamePrincess. The End. :3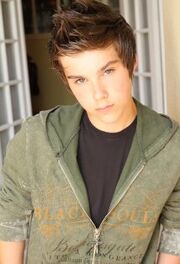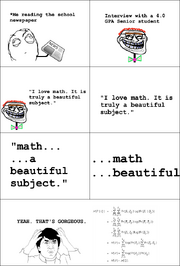 FAVORITE EPISODES (in order also)

1. Simon and Marcy~ Too many feels way too many! I love Simon a lot because of this episode now. Best episode yet!
2. The Lich~ big mind-blowing episode especially at the end

3. Lady & Peebles~ i must say PB can kick some butt when shes pissed XD
4. Beyond This Earthly Realm
5. Mortal Folly/Recoil
FAVORITE CHARACTERS (in order):Edit
1. Finn/Farmworld Finn
2. Jake
3. Marceline
4. Flame Princess
5. Farmworld Finn
FAVORITE AT SONGS (in order):Edit
1. "Remember You"~ Ice King and Marceline (I Remember You)
2. "Pitiful Old Man"~ Marceline (I Remember You)
3. "What Am I To You?"` Finn (What was Missing)
4. "All Gummed Up Inside"~ Finn (Incendium)
5. "Daddy, Why Did You Eat My Fries?"~ Marcy (It Came From The Nightosphere)
My Friends!!! :3Edit
1. Nihi The Brony~ hes funny and sweet :3
2. SpardaTemp~ MY BROTHER! <3 
3. Fpxfinnlove~ we think the same :D
4. FPF~ Helps me out a lot :D
5. A hero boy named Finn~ hes just pure awesome!
6. icanhascheezeburger~ has approximate knowledge of many things :P
7. The IceQueen~ cause shes rad!
8. The Lich~ very friendly :)
9. Beemo~ she draws very well.
10. Mega~ fun to talk to!
11. BloodHunter99~ cuz im her cyber-cousin :3
12. Fablefire~ fun guy, share many of the same interests :D
13. CHolt~ he supports finnxfp and knows it :3
MORE PEOPLE COMING SOON!! :D