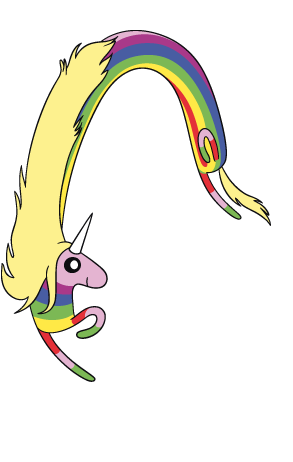 _______________________YOU ARE CURRENTLY AT MY PROFILE______________________
This photo describes me most of the day.
Beastly Princess
Name
Beastly Princess
Gender
Female
Age
14
Species
Beastly
Occupation
Princess
Relatives
Beastly King (father)
I've always wanted to open a cupcake bakery/cafe, but instead everyone thinks I should be a LAWYER! I LOVE Adventure Time and I LOVE the Candy Kingdom even more! If I could be anyone on the show, I would be Huntress Wizard from "Wizard Battle". If I could make up my own character it would be a Princess named Beastly Princess who can turn into any animal, but it will be light purple like her usually Altered-Human form. She would live in a mountain cave in the Mountain Kingdom.
My Favorite Episodes!
Edit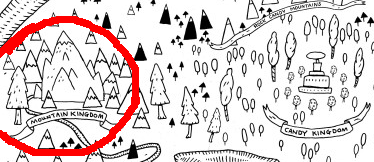 Holly Jolly Secrets Part II
Lady and Peebles
The Hard Easy
Reign of Gunthers
I Remember You
My Wishes, Hopes, and Favorites!
Edit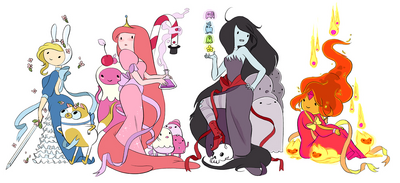 THIS GIRL hopes Fionna and Cake come back!
THIS GIRL'S favorite song is Not Just Your Little Girl
THIS GIRL'S other favorite cartoon is Demashita! Powerpuff Girls Z
THIS GIRL wishes Young PB would come back!
My Favorite Characters (IN ORDER)
Edit
1. Princess Bubblegum (She is an awesome chemist and mathematician, and can kick ***)
2. Lady Rainicorn (She is polite and dainty. All what I like.)
3. Beemo (Beemo is super nice and needs friends other than Finn and Jake, but is cool all together)
4. Marceline (She is an amazing singer, I love her wardrobe, and come on, isn't she awesome?)
5. Ice King (I just feel so sad for him, his backstory and all.)
6. Gunther (Gunther is the cutest thing ever. Who wouldn't like Gunther?)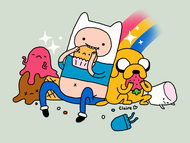 Princess Bubblegum, Lady Rainicorn, and BMO
Edit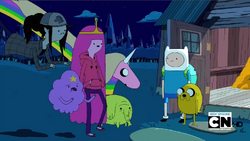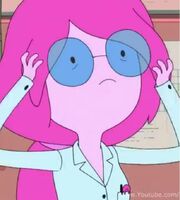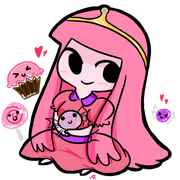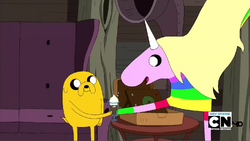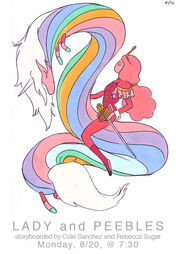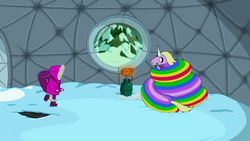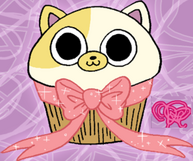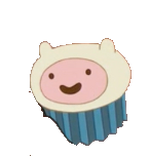 (None of these pics are mine.)