| | |
| --- | --- |
| | This user has a whopping 16,692 total edits on the Adventure Time Wiki. |
Hey there, my name is Paul and I'm a Junior student in college. I simply love a variety of foods, movies and video games. I specialize with coding (HTML, CSS, Java etc.) and design (Photoshop, Illustrator etc.). I'm in wikis that satisfy my personal interests and I'm currently an admin in several of them but I'm inactive except for Just Dance wiki.
---
Send me hate

Tumblr

Why am I here in the Adventure Time Wikia?
I've been a long fan of Adventure Time, I remembered the first time watching "When Wedding Bells Thaw." That day it kinda made a sense that Adventure Time was really weird and it didn't made that much appeal. But later on, I watched it again and I kinda liked it. With the adventures of Finn and Jake, we are introduced to different characters, characters that have different personalities which gave the episodes supporting details and sense to the related topics in the given episodes. My view for Adventure Time as of now is pretty much 5 stars it is because it really gave attention to me, I realized it was a show for everyone to enjoy, even if you are a kid or an adult, it is for everyone. That's why Adventure Time is a radical and awesome show.
Meh Friends
Friends show their love in times of trouble, not in happiness.
1st Seat
Sweet, SP, Sweet Pea
talk• contributions
Sweet Princess is one of the most awesome people I have met in the wiki, she's very kind-hearted and her drawings are really good.  And she's "sweet."
Active
2th Seat
Cass
talk • contributions
Cass rarely visits now, but she was pretty cool when I first met her, she's all crazy and don't forget "pervy."
Inactive
3rd Seat
FPF, Cody
talk • contributions
Cody and I rarely talk, he's very active in the wiki but he doesn't talk much. He only joins when there is cool or interesting conversations.
Active
4th Seat
VKO
talk • contributions
Sammy and I are close friends even though we have conflicting problems in the past but they are all worked on anyways. He is also heroic and very intimidating to trolls, spammers etc.
Active
5th Seat
Beems, Cat
talk • contributions
Beemo is the first persons I met in this wiki, she is the one who drew my OC. Her drawings are very adorable in the same time artistic and meaningful
Active
6th Seat
IQ
talk • contributions
IQ is like my sister here in the wiki, she's pretty funny and very humorous that's why she's like my sister because I can pretty much relate to her. She's always grounded though.
Active
7th Seat
Pink, Boxxy
talk • contributions
Pink is one of Brony friends here in the wiki, he is also the one who introduced Boxxy to me and I like that. But he's in college now and we really miss him.
Inactive
8th Seat
Cake
talk • contributions
Cake does make great blogs, check it out to see. She's not active anymore in the wiki, I don't know what happened. And she is the one who convinced me to make a blog like hers.
Active
9th Seat
Holt
talk • contributions
CHolt is very nice but he does break the rules sometimes. I don't know why but he is favored by many people due to his knowledge about different interests of different persons he meet in chat. He is also funny and makes chat lively at some point of time.
Active
10th Seat
Andre
talk • contributions
Andre is the one who promoted /b/, which is very annoying. Anyways, Andre is a fellow Filipino, on rare occasions, he speaks Tagalog. He rarely visit the chat right now nor edit the wiki.
Active
11th Seat
Cheese, Cheezy, Burger, Kitty
talk • contributions
Cheeze AKA "Logic Queen" is very active in the wiki especially with the different blogs popping out of nowhere. She also discusses the different ships and her opinions and point of views in main chat.
Active
12th Seat
RK
talk • contributions
RandomKitten is gone, I don't know what happened to her. She's also the one who first messaged me in the Talk Page regarding the wiki. I can say that's she very friendly she even invited me to her awesome wiki where you can post your opinions.
Inactive
13th Seat
Nihi
talk • contributions
Nihi is very nice towards people around him. I mean, I don't see him getting mad at all. He is in college at this moment like Pink, at least, college didn't make him leave. He is also the one who introduced MLP to me, I can say that Fluttershy would the best, back then it was Rainbow Dash.
Active
14th Seat
Ruby, Rubs
talk • contributions
Ruby is one of my close friends here in the wiki, she is very logical and once a chat mod. She rarely visits due to numerous reasons which are rather negative and unspeakable.
Active
15th Seat
Kat, Katy Perry
talk • contributions
All I know that she's very old, she's already 21 but she still likes Adventure Time. You see, age is not a hindrance in enjoying things. I barely see her due to the rumors that made her stop going or even visiting this wiki.
Active
16th Seat
Blaugh, Blaughy, Engagement Ring Princess, Alexis
talk • contributions
I really thought Mark was a girl back then, he helped me a lot and he is of the cool people I met here in the wiki. Apart from being a chat mod, he is a good boyfriend to Puck, who is also my close friend.
Active
17th Seat
VQO, VQ, Gabby, Queenie
talk • contributions
Queenie doesn't visit anymore, part of the Lamebook club, she is really insane sometimes. She is also from Portugal, which is a place that most likely I will not visit. And also, she's a former mod and she got demoted in the end.
Active
18th Seat
Crazy, Ed
talk • contributions
Well, I can say that he is dramatic in particular to WoB. He is sometimes desperate in finding her GF, he should really get some space and arrange his feelings. Anyways, Crazy is a cool guy, we talk a lot and he is sometimes in a way that makes chat lively but sometimes it makes chat die and become inactive.
Active
19th Seat
Quinn, Best, Fio, Liz, FioLiz
talk • contributions
FioLiz is my second best friend here in the wiki. She always share secrets, experiences, opinions etc. with me. I really help her with advices about different problems that she encounter everyday. She also likes Glee, which is great.
Active
20th Seat
MC
talk • contributions
Well, he's not that nice in a way that he is pretty serious like everyday. More conscience with the rules and pretty much agrees with everything. MC is also a Filipino here but he rarely talks in Tagalog. I don't say that he is really much of a fun person, still he is a good friend of mine.
Active
21th Seat
OS, Botista
talk • contributions
OS are one of the awesome mods I met in this wiki. Started out from scratch and earning his position. He is also balanced and calm. When moving on, he is really fast. And also, he is very humorous and very sarcastic sometimes.
Active
22nd Seat
Mega
talk • contributions
Mega broke up with 27, which is a tragedy. There are the first wiki couples I have seen in the wiki. Mega is currently banned from chat since he got hacked. Mega is also an artist, though I don't give much of an attention to his drawings, I would suggest using Photoshop in colorizing them as well. He is sometimes annoying but he is really friendly though.
Active
23rd Seat
BH
talk • contributions
Kamille doesn't visit anymore due to School and stuff. I personally think that BH is really nice even though we were enemies back then. She also likes THG, which later on I would appreciate.
Active
24th Seat
FG
talk • contributions
FG is a chat mod here in the wiki. He is basically friendly to everyone he meets in this wiki. But sometimes his emotions get in the way, bringing drama to the chat. I know later on, that negativeness will fade all the way. He is currently in a relationship with Mia but they broke up due to age gap. He always comfort the people who really need support, I'm really glad that I have a friend like FG. Always enlightening up everyone's day. 
Active
25th Seat
SF
talk • contributions
William barely enters chat but I don't know what's the reason of his inactiveness. Back then he is very helpful, but his helpfullness are sometimes the cause of the different problems that is actually popping out in the wiki.
Active
26th Seat
Marcy, Mar Mar
talk • contributions
Marcy, she's a nice girl and her voice is pretty awesome. I like singing just like her. And I really miss her, I just hope she visits some other time.
Active
27th Seat
KK
talk • contributions
KK is one of my closest friends here in the wiki, she likes the Korean group 2NE1. She oftens visit the wiki when she has time. I also had a misconception on her when we were in Skype. I stated that she had a low male voice which made her angry but later on the anger disappeared.
Active
28th Seat
Rose
talk • contributions
Rose, all I can say, is an emotional girl. I really don't know what's the problem is even though there isn't like any problem. Anyways, she is also a Filipino. Sometimes it's annoying when she get's so emotional with low reasons, but that's her. Being her true self. 
Active
29th Seat
Oda
talk • contributions
Oda is one crazy guy and often break the rules. His girlfriend is FTHG, also a close of friend of mine. But I think he is also a great artist even though it is one "style." Pretty much, everyone can get annoyed by his overcapping. Still, he is a great friend of mine.
Active
30th Seat
Ship
talk • contributions
George is a former mod, demoted because he was busy with school. He is one of the most nicest and kindest people I have ever met in this wiki.  I just hope he visits some other time when he is available.
Active
31th Seat
27
talk • contributions
Mia is currently a chat mod in this wiki, she is pretty nice and fun to talk with. Sometimes you can relate to her, sometimes you can say your secrets or your problems to her. She is also very helpful. And she's a strong woman. Currently he is with FG, her ex is Mega.
Active
32th Seat
Ced, Cedric
talk • contributions
Cedric is rather a TAWOG fan, he often visits the wiki. His main purpose is to share the current events in relation to Adventure Time. Usually in update with trolls, devastation, happenings in Wiki.
Active
33th Seat
Root
talk• contributions
RootSword barely edits right now and I don't see him come to chat. He gives a lot of effort in making Transcripts. I speculate that he is currently busy with other wikis. He is also nice towards users.
Active
36th Seat
Biz
talk• contributions
Wyatt is always trolling and preferably a pervert. I actually think that he is very annoying. But still he is a good friend, he also has dreams of being chat mod some day. One time, I saw him moderating the Friendz Wiki which has no active chat members. Still, never give up on your dreams.
Active
37th Seat
Silver, Supr, Dolan
talk• contributions
Silver doesn't visit anymore, it's an unknown reason why. He is a very funny guy but sometimes his joke are not that appealing anymore. Still I can say that he is a good friend and sometimes has sense anywho.
Active
38th Seat
Sabah
talk• contributions
Sabah (not Saber) is a close friend of mine. It's great that she also likes Glee but we rarely discuss it right now. She is always teased with Ryan, her close friend.
Active
39th Seat
Nicole
talk • contributions
Nicole rarely visits now, she's pretty much an awesome person. Probably she's busy having a life o:.
Active
40th Seat
Doomy
talk • contributions
Stefan is rather a serious guy and sometimes I don't get his jokes. He is from Australia. And someone said he really needs a GF. But he is particularly and cool and all.
Active
41th Seat
Feli
talk • contributions
Felinoel is very helpful and rather active in the wiki. He is currently working and balancing his time within the wiki.
Active
42th Seat
Sek
talk • contributions
Sek is very lovable but she doesn't visit chat anymore. I'm pretty sure everyone misses her, she always hug and kiss everyone in chat :P.
Active
43rd Seat
Marceline, Marcy, Maira, Mar Mar
talk • contributions
Maira is really a cool girl but she rarely visits now. I don't know what happened to her. She often gives me advice in certain things or even problems.
Active
44th Seat
Saberrrr
talk • contributions
He is a cool admin and very fun to be with, it depends. And he rarely visits the wiki. And he is rather strict with the rules (back then).
Active
45th Seat
FTHG
talk • contributions
Alexis is my Pitch Perfect buddy, she's very crazy in different situations. But sometimes she can get very emotional over something but we are here to help her.
Active
46th Seat
Rst
talk • contributions
She is pretty cool and very good with editing and stuff. A good companion, I must say.
Active
47th Seat
Ninja Fionna (Fionnafan)
talk • contributions
She has the undying passion to become mod so she sticks as a mini mod (for now). I hope she does know it's against the rules to minimod. Anyways, she's quite nice and an avid Taylor Swift fan.
Active
Favorite Characters
My Favorite Episodes
Season One
Signatures
User:Blugo34/Sig (My main sig)
User:Blugo34/Sig 1
User:Blugo34/Sig 2
User:Blugo34/Sig 3
User:Blugo34/Sig 4
User:Blugo34/Sig 5
User:Blugo34/Sig 6
User:Blugo34/Sig 7
User:Blugo34/Sig 8
User:Blugo34/Sig 9
User:Blugo34/Sig 10
Useful pages
Sandboxes
Pages
The Autumn Society (I page I made back then, concerning different artists in making art in relation to Adventure Time.)
Glee.
Artwork and Glee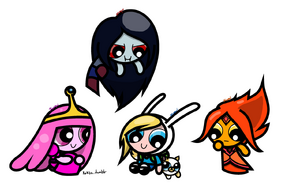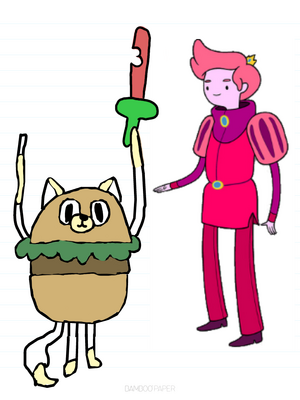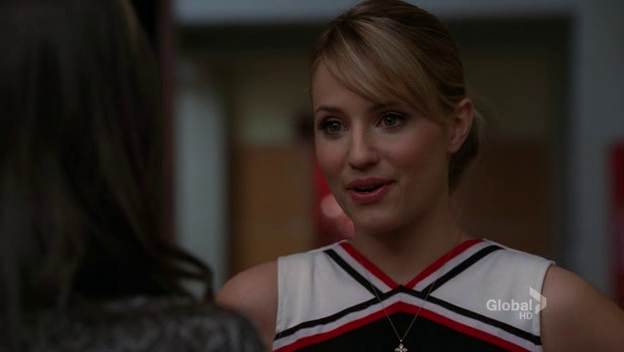 Relatable Quotes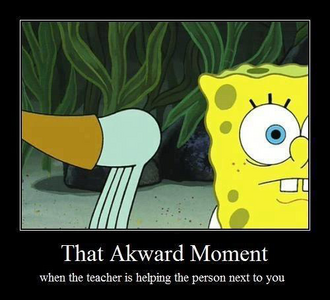 Puns x3
Memorable Moments
Click the photo :3
AT Chat World
I got bored so I made this....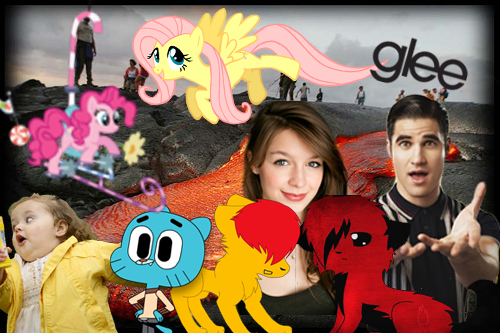 List of users included:
Fluttershy as Ruby
Pinkie Pie as Nihi
Gumball as Ced
Marley Rose as Liz
Blaine as me
The chubby running girl as Nicole
Flame Wolf as Flame Wolfy
Shadow Wolf as FG
Soon to add more peeps...!
Gifs
Videos
Userboxes
WikiFauna

{{Userbox

bordercolor=black
textbg=