Adventure Time

08:31, September 27, 2012 (UTC)
AT Shipping
Edit
I know you people go fighting against ships but this is my shipping opinion.
You know I'm weird and I make some of the most weirdest ships and the most stupid but don't get mad about this.
In order
Finn and Flame Princess
Princess Bubblegum and Prince Gumball
Fionna and Flame Prince
Marceline and Marshall Lee
Ice King and Ice Queen
PROBLEM:SOLUTION:???
Edit
You guys (some) are making people feel guilty! Finname Fubblegum Finnceline.. WHat the heck dude?? Literally 50 or below or above blogs are made because of this stupid problem!! Like how did this start? HOW? You PB and FP haters are making me freak out!! Burning LOw: Start of problem. AS FINN ENCOUNTERS PB WITH FIGHT YOU JUST - PB YOU JERK YOU ALWAYS LEFT FINN!!
I'm shipping Finname but dont you hate mah opinion. Just saying that what if AT crew feels ashamed with your biz ? What if they close down Adventure Time with your stupid - Truly Flame Princess is absolutely harmless and great for Finn. NOT PB!! and Princess Bubblegum was trying to help while Flame Princess ruins the fun.
Insult me if you should. I feel like a jerk right now but I'M SERIOUS!!! Understand me and don't frickin hate AT people and Fanasism guys and that.. I'm over this messed wiz biz!! I'm going to talk to myself. Peace out fools (NO OFFENCE that's my exiting line sometimes)
POKEMON :D
Edit
Pokemon!! AHHH ;) I'm glad I watched this and I am an honarary Pokefan!! :D I wanted to be Pikachu but it's taken so I'll be Minun!! :D I'm Yellow from the comic Pokemon Adventures Story By:Hidenori Kusaka Art By: Satoshi Yamamoto!! I totes love Pokemon!!! :D meh second fave show !!
I'm Yellow from Pokemon Adventures Comic :D
I declare myself Minun and Yellow <3
? Please don't get mad :D
I wanna call you your Pokemon Names! :D
I ship Dawn and Ash and Red and Yellow if you mind :D?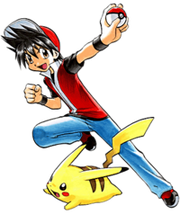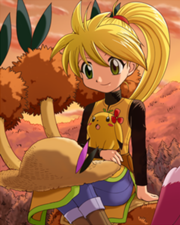 My story
Edit
WeIl have not much to say but I wanna say my fave princesses the episode with Flame Princess are awesome too . It was a very accident I got to Adventure Time. One day I went to www.mastertoons.com to watch my old favorite show The Amazing World of Gumball but I watched all the latest episodes, so instead I watched Adventure Time because the other shows are not really that good. I watched and watched and watched until the end I was suprised there was a gender-swap version which make me SUPER interested which made my mind change like crazy to Adventure Time NOT The Amazing World of Gumball anymore. That may be the end of my story. I play lots of games my 2nd favorite is Minecraft. The upcoming AT game will be my first I have been waiting to get it!
AT Fanasism
Edit
I made this club Team Adventure and made up this word called "fanasism" which means how much of a fan you are you. So I invited some members and be sure to check my blog Team Adventure if you wanna join. You help me in some art requests and stuff and AT stuff and things and support AT in good ways.
Seen the rules. I must obey it bye cool profile.. :(
My favorite characters
Edit
Jake
Flame Princess
Princess Bubblegum
Marceline
Ice King
Breakfast Princess
Or almost everybody (ALMOST)
My favorite episodes (not in order)
Edit
Incendium
Hot to the Touch
Burning Low
Too Young
From Bad to Worse
Fionna & Cake
Who Would Win From the Nightosphere
EVERYTHING.

</gallery>
Who is your Favorite Princess