Former Profile avatars that i might still be using:
Edit
i might be in chat so you better check
| | |
| --- | --- |
| Korra looking smug.png | This user absolutely LOVES Korra |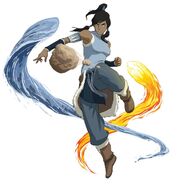 Hello fellow user!!
I am Ninja Fionna (Fionnafan) or NF, or whatever you think is a perfect nickname for me.
Welcome to my User/Profile page!
As you can see, I am a student of Avatar/Master Korra, I have mastered every element except air
Some Peeps here
Edit
Even if I'm the next Avatar, I have friends along the way:
Micheal Connnors (MC)- He's not really considered as a friend, he's more of my BoyfriendWe broke up but we're still friends
Blugo34 (Blu)- I know his real name, he's my helper in adding templates too
Freekingamer (FG)- An awesome shadow wolf, he's the last of his kind! He's also am AWESOME mod!
FioLiz (Lizzeh/Fio)- I don't know to how to describe her, but she's a total GLEEK
Nihi The Brony (Nihi)- The most AWESOME uncle ever!!!!!!!!!!!!!
Order Soldier (OS)- An awesome mod, nothing to say though....
Mysterygurlzz1225: My other profile =)
I shall add more...
All the element bending I could do with friends
Edit
I just love practicing with my friends, their like dummies for boxing, and I'm a dummy for boxing to them too! We just like messing around, well, unless Master Korra's around.
FG- He knows Shadow-bending, maybe even Fire-bending WEAKNESS: Water-benders
PrincessGlobbles (PG)-She knows Energy-bending, she gets stuck in FG's guts often WEAKNESS: Fire-benders
I shall add more
Being an Avatar ain't that easy, it needs lots of practice, and a lot of hope.
So my words of wisdom?
There's always another choiceEdit
Wipe that frown off your face, you look ugly frownin'Edit
NEVER EVER lose hope, Never ever never, whatever in forever!Edit
to know more about me, i suppose you should go to Camp-Half Blood wiki =)
♥,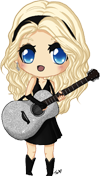 Les Miserables Taylor Swift Ninja'd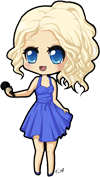 BTW these are pics i like:

</center>