[[]
Um... He-hello... I'm Fluttershy... *squeak!*
HAYYYYYYY SEXY LADY!!!What people call me is Derpy, Kelsey (not often), DHF, FIOLEE, or Derpy Hooves. You can call me anyone one of those! Including nicknames you give me! Except bad ones >.> .... I like MLP:FIM, AdventureTime, and Sonic! http://kelseythehuman125.deviantart.com/gallery/?catpath=/   <--- my DA account, look at my other drawings that I haven't posted to the wiki! Needs more... Ponies... My favorite pony, is obviously, Fluttershy, then Dashie, then Derpy :P Feel free to leave a comment on my talk page! I'm on chat sometimes... Why dontcha' check if i'm there? Come talk to me! Enter the Nightosphere!

Fluttershy is my favorite pony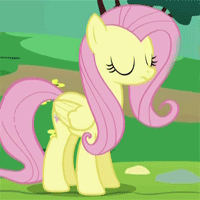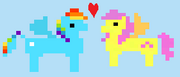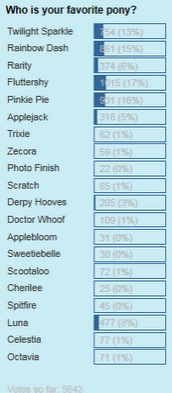 Couples I ship in My Little Pony
Edit
DiscoShy (don't really "ship" it, but it's cute)
FlutterDash (Best. Couple. EVER!)
TwinkiePie
Rarijack
SweetApploo
CheriMac
SoarFire
VinTavia
TriLight
ColTop
LyBon
CadaRmor
DerpyWhooves
Couples I ship in Adventure Time
Edit
FioLee
Fubblegum
Jacicorn
Friends NOT in order
Edit
1. Flame Wolfy- awesomeeeeeeeeeeeeeE
2. Mitchel See The Vampire King- long lost friend
3. Freekingamer- COOL PERSON!
4. Fioliz- Sistaaaaa
5. Adventuring Taco- /b//b//b//b//b//b/
6. Adventuregurl123- good drawings!!
7. Vampire King of Ooo- spam in a can
8. Beemo (Kat)- Beemsss :)
9. Shipht- i miss him ;m;
10. Flame Prince Finn- radical bro
11. Sky Monster- awesome profile pictures .D.
12. Katari12- ...
13. Sparda- SPARDAAA
14. FIONNATHEHUMANGIRL- one awesome radical dame
15. InoYamanaka013- SO KAWAII 16. Fpxfinnlove- YAY
17. ThatOneGuyFromThatOneTimeFromThatOnePlace- troll
18. Bizzib & Bizzybee Jr.- meow
19. Musha33- you are fantastic!
20. Thiagovscoelho- >w>
21. Ninjago1111- :P
22. Animefanlt01- AYAAAAA
23. The Fluttershy~- MY FLUTTERSHY FRIEND >:DDDDD
24. Nihi The Brony- PINKIE PIE
25. Rainbowsmash34 - awesome pegasister :DDD
26. Sweet Princess (Sweet Pea)- PONY FRIENDS FOREVAAAAAAAAAAAAAAAAAAAAR!!!!
27. Odaceus (Oda)- AWESOME BRONY /)(\
Awesome chats
Edit
Cool pictures :D
Edit
My drawings
Edit