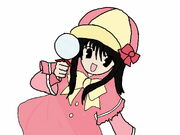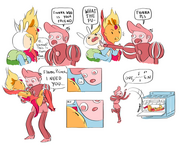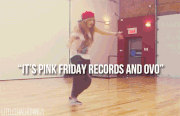 I am a proud Chachian. <3 My girl crush is Chachi Gonzales. For those who hate her, >:( You will hear from me soon enough. Nah. Just joking. I can't possibly be a cyber-bully. I'm not a great dancer myself, but Chachi makes me work harder and harder.
I can sing. And play the violin. It's easy. And here's my Youtube Channel if you want to subscribe:
I draw, too. Especially anime, I already drew Miku Hatsune, Hinata, Naruto, Sasuke, and a bunch other.
If you want to learn more about me, here you go:
Name: Shayne Arianne Bengan
Age: (sorry cannot tell)
Hobbies: Reading, singing, playing, drawing.
Location: London U.K.
Likes: Friendly, cool, "easy to control" people. And Lasagna. :3
Dislikes: Backstabbing, Liars, Pathetic Plastics, and most especially, annoying persons.
I have: Depression.... And a very, very, very, very bad temper. (You don't want to be my enemy, do you?)
HEY! Just because I love Chachi, that doesn't mean I can't love Adventure Time. That's my sole purpose to be here on the wiki, To LOVE THE SHOW. To prove it, Here are some Pictures and GIF's of Adventure Time that I found: