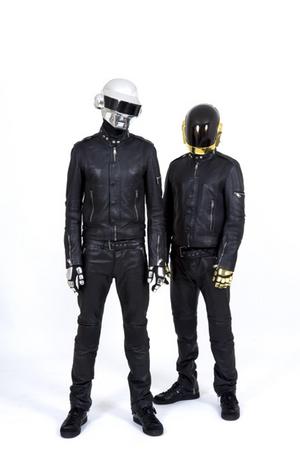 A fan of Adventure Time, Scott Pilgrim, Daft Punk, Deadmau5, iced tea and noodles, Christopher Nolan movies, and anything that suggests intelligence. A person of questionable sanity.
This track is BEAUTIFUL: Deadmau5- Bleed
http://www.youtube.com/watch?v=eyvuc_GjzfU
My Fan Series
Edit
I have actually made one. Have a peruse and tell me what you think on my talk page, yo. I'll add 'em periodically.
Epic Sleepover- an epic sleepover at Finn's place, involving Jake, Beemo, Princess Bubblegum, Lady Rainicorn, Marceline, Lumpy Space Princess, Tree Trunks and... the ICE KING?
Box of Tricks- Finn loses his memories due to a magic box. Jake and Beemo need to track down the box's spirit and make it return Finn's memories.
Jake's Fast Feet- In which Jake strives to emulate his distant cousin and become a famous racer.
Finn's Secret- Finn's erratic behaviour begins to confound everyone. People start thinking he's a spy...
How to Poison your Apples- Tree Trunks' apples are poisoned, so Finn and Jake take it upon themselves to sort the mess out.
Ballistic- Lumpy Space Princess wants to go to a concert, but needs an escort. Guess who she thinks of first.
From the Ground Up- A new character named Edwin the Cyborg arrives in Ooo, looking for a place to stay.
Cold Hard Crowns- The Ice King breaks into the Candy Kingdom, enlisting a pair of adventurers to unwillingly work for him.
Is Anyone Out There- Finn and Jake play adventurers in a crashed spaceship, before being hunted by security droids.
Mainframe of Doom- Finn and PB get trapped inside PB's new computer, in the first instalment of a two-part salute to TRON.
Computer Music- After a dejected Mainframe nearly wrecks the Candy Kingdom, Finn tries to introduce it to music to make it feel better.
The Itch- Jake becomes allergic to mushrooms, just as Finn needs his help to free the Mushroom Village from the revived Fire Count!
The Grand Door- Finn needs to once again don the Glasses of Nerdicon to fight a fourth-dimensional monster.
Scary Beach Day- Finn's fear of the ocean resurfaces during a trip to the beach with his friends, but he must overcome it to save PB's life...
Pictures I like
Edit