Since CN decided to air Ninjago at 7PM tonight, Walnuts & Rain has been postponed, but this episode and Friends Forever will be airing at 9:15PM (next week for Walnuts & Rain and the week after for Friends Forever) on Sunday on Cartoon Network Canada.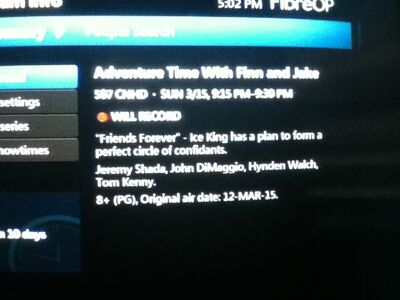 So there you have it. CN's schedule is pretty wonky this week. I hope we find both episodes being uploaded on YouTube or even Dailymotion because a bunch of fans are mad at CN for doing this.
UPDATE: Apparently, the new AT did air at 7:30, but it says Regular Show on my guide. CN, get yourselves together.