After two years of waiting Fantasy Life by LEVEL-5 will be released in Europe, North America, and Australia! Here are the release dates: 
EU September 26, 2014 | NA October 24, 2014 | AU September 27, 2014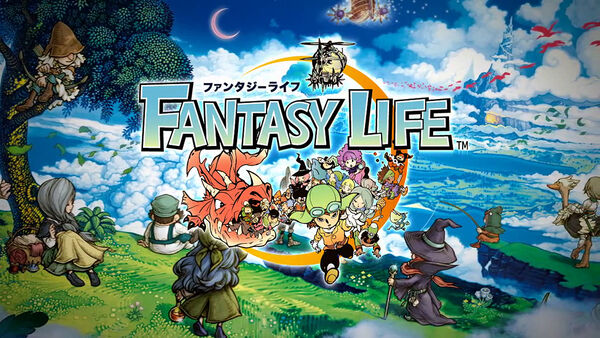 Here is some infomation about the game:
Embark on the adventure of your dream life as you craft, cast, fish, mine, battle and explore like never before. With the innovative Life system, your choices don't just upgrade characters—they help shape your journey. Explore a huge fantasy landscape beside surly dark paladins, slick pirate captains, regal princesses and others who share your taste for the unknown.
FEATURES:
Change to one of 12 Life classes at virtually any time to access different abilities. The combat class has fierce fighters, while the crafter class is skilled at making stronger weapons and tools. If you're not in the mood for battle, switch to a gatherer class and spend some time as a lumberjack or a fisherman.
Choose your own adventure and play your way. The game reinvents itself with each Life you lead. Traverse an area as one Life class and return as another to gain different items.
Explore a robust open world with distinct areas.
Own a house in each town and decorate them with furniture you create.
Website with screenshots and videos: http://e3.nintendo.com/games/3ds/fantasy-life/
Is anyone going to buy this game? There will be multiplayer options that allow you to play with 4 friends at once!! I'm really excited! 
EDIT: Claaaaasseeeess!!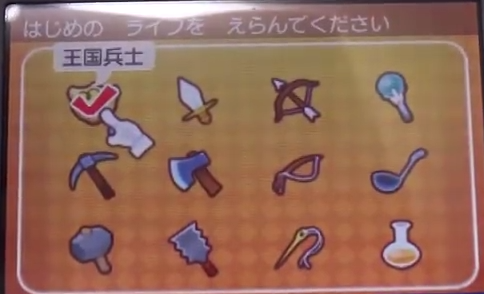 Looks like it could be Paladin, Warrior?, Hunter/Archer, Mage, Miner, Woodcutter, Fisher?, Chef, Blacksmith, ???, Tailor, and Potion Maker/Alchemist =D