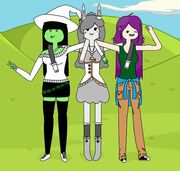 *PLEASE NOTE THE ORIGINAL DRAWING WASN'T MINE, BUT KATARI12'S, BUT I CHANGED SO MUCH IT ISN'T EVEN FUNNY, AND IN THE ORIGINAL, IT WASN'T EVEN A KITTEN PRINCESS, OR ANYTHING LIKE A KITTEN PRINCESS, SO THE IDEA, THE PERSONALITY, AND MOST OF THE PICTURE WAS DONE BY ME.*
Kitten Princess

This is Kitten Princess, or Kitten for short. Although she is royalty, she acts nothing like it. She overlooks small details in her appearance, such as one sock being over her pant leg, one side of her hair being longer than the other, and the small crown she was finally convinced to wear being perpetually lopsided. She is always getting in trouble for accidentally having her hands in her pockets, leaving the palace without a guard, playing video games in the middle of important royal functions, and sneaking outside to explore whenever she is presented with the opportunity. Her parents sometimes get frustrated with her not because she deliberately disobeys them, but that she forgets that there are rules aganst her behavior. She is not interested in dating because it takes away from her already small amount of free time.
Kitten Castle
THIS I MADE USING A PICTURE OF THE CUBE VILLAGE AND GIVING IT SOME PERSONALITY.*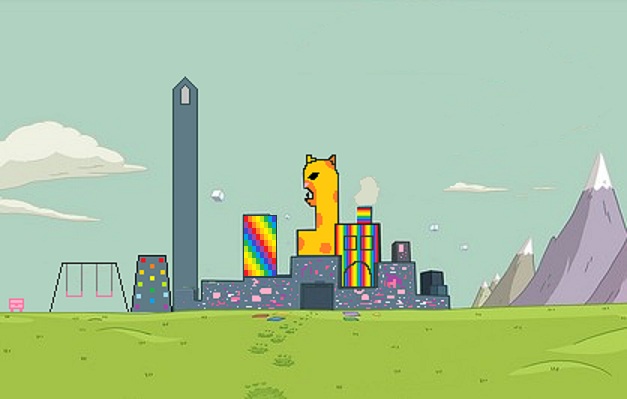 This is Kitten Castle. Kitten's parents planned to update the look when she stopped liking the whimsical, childish thing it has going now, but so far, she still loves it. The tower that looks like an angry cat is the guard tower. The building with the rainbow stripes and the chimney is Kitten's old nursery, where she used to be put on time-out. This worked up until fifteen minutes after her first steps. After that, however, they had to build something that was harder to get away from, which is what led to the building of Timeout Tower. Kitten currently knows seven ways out of said tower. The building with the diagonal rainbow stripes is Kitten's parents' rooms. The building with the speckels is the general part of the castle, containing a kitchen, a bathroom, the throne room, ect.