I can't believe 2013 is over already! It has been A THRILL! Although a lot of users left this year but I have to say that a heck load came back (blah, nihi, etc) and we have amazing new users as well (gazer, rebecca, etc).
I think the highlight of 2013 waass:
the /me code on chat.
What about you guys?
AND THANK YOU TO EVERYONE WHO HAS MADE 2013 A THRILLING RIDE IN THIS WIKI.
Special Mentions:
EVERYONE! thank you for making this wiki spectacular lively and active, we love yoouu!
now please enjoy this SnK gif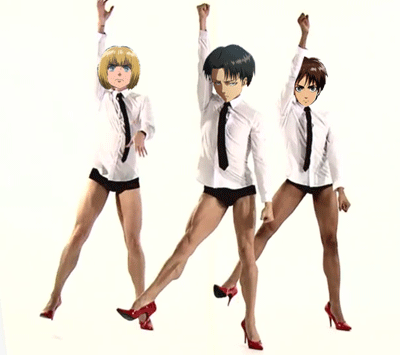 shoutout to ALL THE SINGLE LADIES!