I can't believe 2013 is over already! It has been A THRILL! Although a lot of users left this year but I have to say that a heck load came back (blah, nihi, etc) and we have amazing new users as well (gazer, rebecca, etc).
I think the highlight of 2013 waass:
the /me code on chat.
What about you guys?
AND THANK YOU TO EVERYONE WHO HAS MADE 2013 A THRILLING RIDE IN THIS WIKI.
Special Mentions:
EVERYONE! thank you for making this wiki spectacular lively and active, we love yoouu!
now please enjoy this SnK gif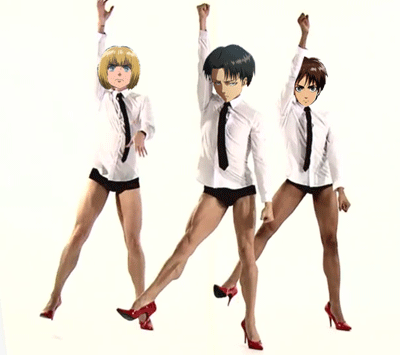 shoutout to ALL THE SINGLE LADIES!
Ad blocker interference detected!
Wikia is a free-to-use site that makes money from advertising. We have a modified experience for viewers using ad blockers

Wikia is not accessible if you've made further modifications. Remove the custom ad blocker rule(s) and the page will load as expected.