Description
Adventure Time characters as far as the eye can see, characters from different episodes that we actually love and adore. Still, can you actually name them all?
100 Adventure Time Characters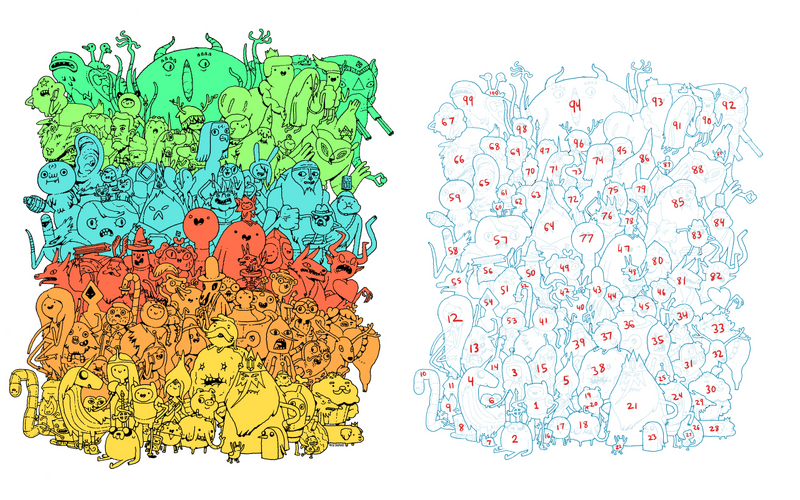 Please do the 1-25 first. But if you want you can finish it from 1- 100.
Note
This idea came from Andy Ristiano (Skronked), I just want to share to you guys this awesome game or contest, whatever it is.
Source: http://skronked.blogspot.com/2012/10/100-episodes-100-characters-contest.html
Andy removed the answer key though
Ad blocker interference detected!
Wikia is a free-to-use site that makes money from advertising. We have a modified experience for viewers using ad blockers

Wikia is not accessible if you've made further modifications. Remove the custom ad blocker rule(s) and the page will load as expected.