Sons of Mars Review
To review Sons of Mars, I think it was kind of boring. I did like it, however. I love how they brought back Aberham Lincoln for the King of Mars- http://www.youtube.com/watch?v=zrbpKJKfoUI 4:32
I think Magic Man was funny, and I have no idea he was from Mars.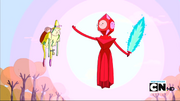 I cannot WAIT for Burning Low, so as you know I'll be reviewing it.
-Blushing Flame Princess
Ad blocker interference detected!
Wikia is a free-to-use site that makes money from advertising. We have a modified experience for viewers using ad blockers

Wikia is not accessible if you've made further modifications. Remove the custom ad blocker rule(s) and the page will load as expected.