Hey hey hey, i'm leaving the wiki (sort of!) I haven't been on the wiki lately, and now I seek no reason to be on here anymore except gathering intel. I hope I cross paths with some of you one day soon, but until now.... SEE YA!
Guess who's banned?
It's
you!

21:53, March 16, 2013 (UTC)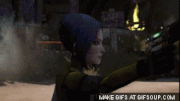 MAYA IS BEST SIREN BTW 
Ad blocker interference detected!
Wikia is a free-to-use site that makes money from advertising. We have a modified experience for viewers using ad blockers

Wikia is not accessible if you've made further modifications. Remove the custom ad blocker rule(s) and the page will load as expected.