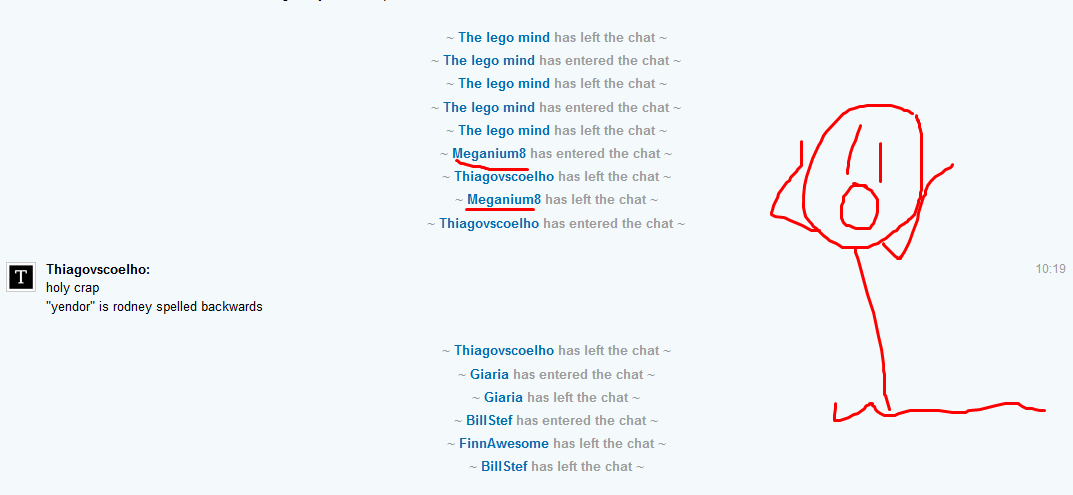 the picture says it all. OS, RoseSweets, and others among the group may know this user. another oldie coming back, but dead chat decides to be like: NNNNOOOOPPPPPEEE. forget you,  oldie. you can go. there is the door. leave. nobody here.
Elebizzy gettin honey like it's money, sonny! 06:20, January 8, 2015 (UTC)
edit: this isnt the Mega we know. i recognize this Mega now. credit to Beemo for pointing this out!
Elebizzy gettin honey like it's money, sonny! 22:12, January 8, 2015 (UTC)