Most people would make blogs about their FAVORITE episodes, but I figured to make a blog about my LEAST favorite episodes!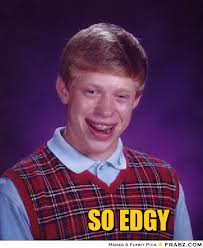 AAAAANYWAAAAYS, here's meh list of least favorite episodes! YEEAAH!
Vault of Bones
Jake Vs. Me-Mow
Bad Little Boy
A Glitch is a Glitch
Goliad
Yeeeaaah, that's it. This is just my opinion, so no offense to anyone who liked these episodes.
Ad blocker interference detected!
Wikia is a free-to-use site that makes money from advertising. We have a modified experience for viewers using ad blockers

Wikia is not accessible if you've made further modifications. Remove the custom ad blocker rule(s) and the page will load as expected.