So I was searching for Hunson Abadeer pictures for my Facebook profile, then I saw a picture that, seriously, creeps the math out of me. Turns out it was a picture from tumblr posted by marceline-abadeer8. So here's the pic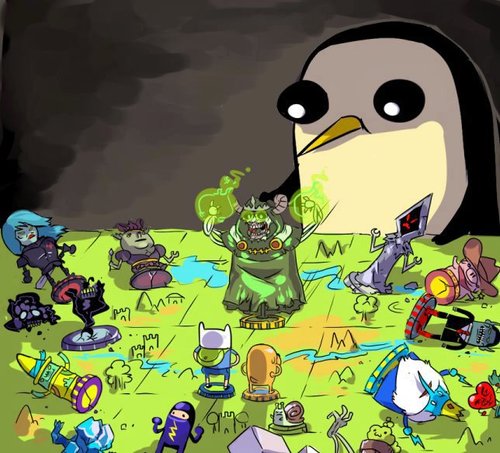 This picture may not an official picture from AT. But yeah it makes me think. So, is it true? That Gunther is an evil genius and the master-mind of all of these madness?
btw the picture is obviously not mine.
Ad blocker interference detected!
Wikia is a free-to-use site that makes money from advertising. We have a modified experience for viewers using ad blockers

Wikia is not accessible if you've made further modifications. Remove the custom ad blocker rule(s) and the page will load as expected.