So I have been wondering: I wonder what it would look like if there was a Phil face pumpkin?
Then i thought: Why not make a blog about this!
The challenge: Design the best Phil-faced pumpkin you can.
Requirements:
It must be a normal pumpkin(not a plastic or other artificial one).
It must have a light inside(candle, LED, etc.).
It can be any size you want but the bigger the better!
Lastly, you must CUT THE DESIGN. It can't be drawn on.
You must take a high-quality photo, and it must be on my talk page(or this blog) by October 30! I will judge them by design and the requirements above. And remember to use common sense please.
Happy carving and Happy Halloween. :3

<------Must look like this.
And the winner is.........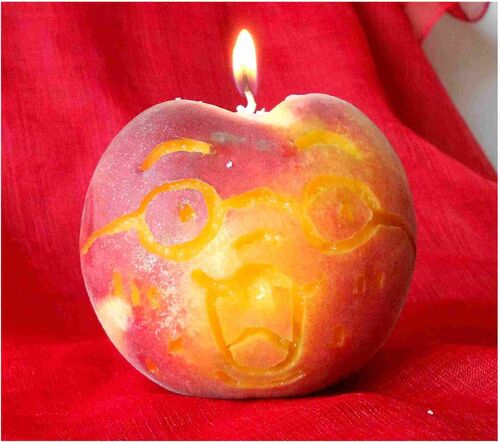 yay!