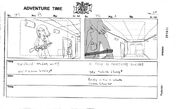 So my friend has been telling me that Betty created the lich ... do I believe that no, not really , but I mean no one can really predict what season six will be . In other related news the guy on you tube who talks about adventure time and " fan boys" out occasionally it is said that he got a picture from some person and it shows a girl in a lab coat walking away from her assistant . The assistant is labeled in this picture saying "madam wait" as sirens blare this is the only picture I've seen where there can be many different things happing how this relates to the lich I don't know and there are chances that this is not Betty so if this is part of an episode in season 6 we will wait and see but I think its just Dr. Princess in the past and NOT Betty but if I am proven wrong so be it .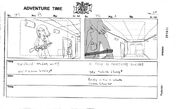 Ad blocker interference detected!
Wikia is a free-to-use site that makes money from advertising. We have a modified experience for viewers using ad blockers

Wikia is not accessible if you've made further modifications. Remove the custom ad blocker rule(s) and the page will load as expected.