hello all. I'm creating my new land of Ooo.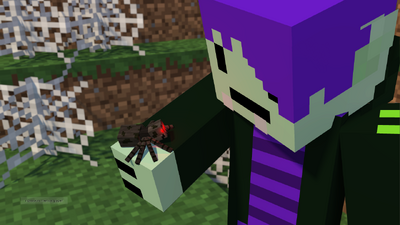 Spanish- English     ingles- español
I have several complications to create this map of minecraft.
and every space map contains large venues. therefore will not know when it'll end. therefore the map will not be published.I have several complications to create this map of minecraft.
tengo varias complicaciones para crear este mapa de minecraft .
y cada espacio del mapa  contiene lugares grandes . por lo tanto no sabre cuando lo terminare . por lo tanto el mapa no sera publicado. 
MINECRAFT:land of Ooo Adventure Time map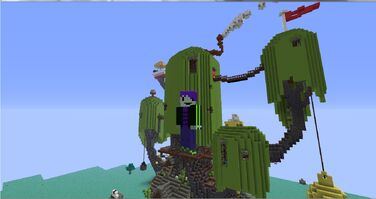 tree fort: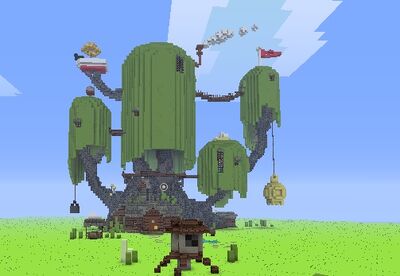 the tree fort me to miss work a lot of time.
not very esacto but very comfortable.
el fuerte del arbol: me a echo trabajar una gran cantidad de tiempo.
no es muy esacto pero muy comodo.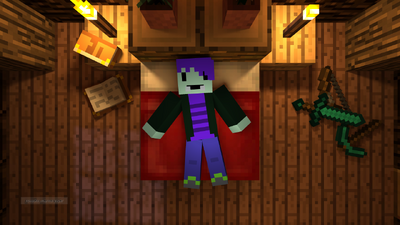 candy kingdom: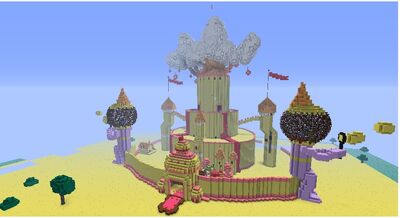 the candy kingdom
a very hard. as it is very complex and very large.
el reino de caramelo 
un espacio muy duro. ya que es muy complejo y muy grande.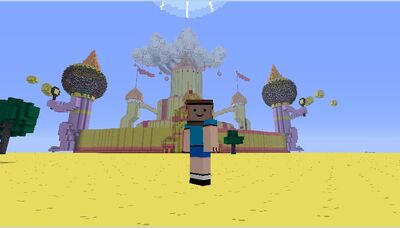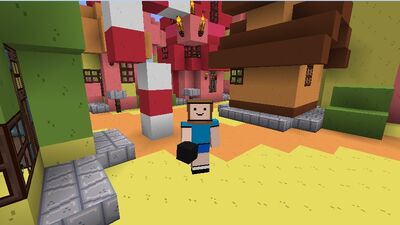 fire kingdom: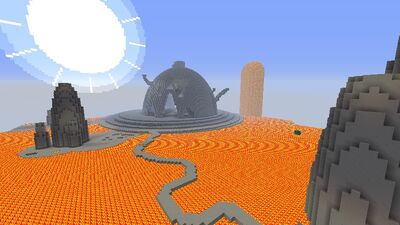 fire kingdom
this time. I have a single image. and ending not elsewhere.
reino de fuego
este tiempo. Tengo una sola imagen. y no termina en otra parte.
Lumpy space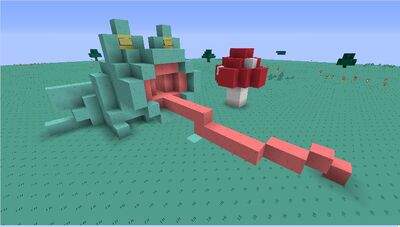 lumpy spaceat this time only believes the princess lumpy home and elsewhereof the spacer. 'll end of creear stars spaciales. clouds of space. ect 
espacio grumoso en este momento solo cree la casa de la princesa grumosa y otras partesde el spacio. terminare de creear estrellas spaciales. nubes del espacio . ect  

ice kingdom:
 no hay areas. gran lugar pero mucho tiempo de creacion .  voy casi por la mitad del area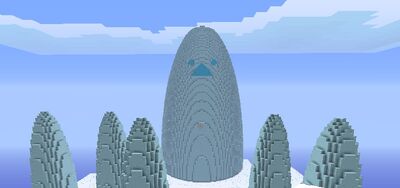 kingdoom hot dog:
very easy :D
reino salchicha
muy facil :D
these are all areas that present now. missing however many places then ordain and show you. thanks for watching * - *
Ad blocker interference detected!
Wikia is a free-to-use site that makes money from advertising. We have a modified experience for viewers using ad blockers

Wikia is not accessible if you've made further modifications. Remove the custom ad blocker rule(s) and the page will load as expected.