Hello ouo~
I'll be taking requests for drawings! <3 mainly because I'm bored .3.
Umm I'm not sure how many comments I'm gonna get because I suck at drawing DX but here are some rules
RULES
I'm not drawing anything bad (no gore, sex, bad word, etc.)
Nothing complicated plz!
I have the ability to deny your request if I want to
It will be drawn traditionally, but if I can rid my art block then it'll probably be digital o3o
Don't rush me plz
ILL ONLY TAKE TWO OR THREE REQUESTS AT A TIME SO UNTIL I'M FINISHED WITH THEM THEN ILL GET TO THE NEXT ONES
Example of my art: 
L8r
♥ LET'S ♥ BE ♥ FRIENDS ♥

02:37, June 27, 2012 (UTC)
Eevee's by [1] c: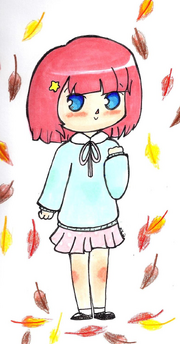 Ad blocker interference detected!
Wikia is a free-to-use site that makes money from advertising. We have a modified experience for viewers using ad blockers

Wikia is not accessible if you've made further modifications. Remove the custom ad blocker rule(s) and the page will load as expected.