Can we just talk about this episode?
Like, is that okay?

-
-
-
-
-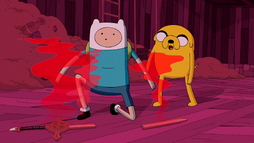 Because I seriously think...
-
-
-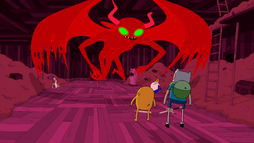 That we NEED to talk...
About this episode.
-
-
-
-
-
Like, holy crapoli. I seriously was not expecting that. Why is everyone working on this show a genius?
...
So yeah, comment about your thoughts on the episode. Also, is anyone else looking forward to "The Pit?" I can't wait to see what Finn will do when he comes face to face with this demon. The one who tried to kill his father and is ready to kill his own brother better prepare... becuase the Finn's comin'...
We're having soft tacos!~User:SuperCp99

02:03, November 6, 2013 (UTC)