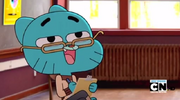 Hey buddy. Do you have issues, problems and need advice? Dealing with breakups? Leave a comment below and I will try the best I can to help you through it like a loving older brother. I do not guarntee that my advice will help you or make the situation better, so don't get P.O.ed at me if my advice doesn't help.
Ad blocker interference detected!
Wikia is a free-to-use site that makes money from advertising. We have a modified experience for viewers using ad blockers

Wikia is not accessible if you've made further modifications. Remove the custom ad blocker rule(s) and the page will load as expected.