I've been picking up bits and pieces, and from what I can gather there has been a great deal of drama since I left.  Everyone keeps saying it's WAY too long a story to explain, but I don't care!  I'm really sorry that I couldn't be here the past few months, but I've been pretty busy and no one likes being left in the dark!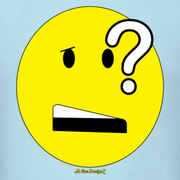 If someone could please be kind enough to give me at least SOMETHING, I would be eternally grateful!  I don't even have a basic outline of what's been going on, and I just want to know what happened.  Wouldn't you?
Please don't make a comment like, "You don't want to know." because that would be a false and invalid statement.  I really care about what goes on in this wikia community, and I like to be informed.
Any contributions you could make to furthering my knowledge on the subject would be IMMENSELY appreciated, because I can't make sense of anything going on socially with this Wikia if I don't even know what the reason for conflict is. 
As long as I have no idea what the problem is, it will be like a gigantic, ominous raincloud above my head for the rest of my Wikia life.  Ignoring the problem isn't going to change it, so I would love for someone to enlighten me on the subject.  Unbiased explanations consisting of a factual, un-opinionated summary are encouraged, but I'll pretty much take anything, given how confused I am.
Any helpful comments are much appreciated and of great value to me! 
Thanks for your attention.  See you around. :)