Ever since What Was Missing, I've wondered... Are there now lesbians in the Land of Ooo? Is Marceline attracted to Princess Bubblegum, and if so: is this attraction mutual or is it just a hopeless, one-sided, unrequited love? Or maybe just a little, innocent crush?
Another option would be, a relationship that abruptly ended after a conflict. Either a deep frienship or a romantic relationship, a long time ago.

Anyway you look at it, it's great material for a discussion!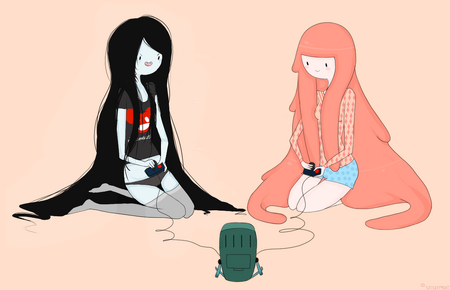 Ad blocker interference detected!
Wikia is a free-to-use site that makes money from advertising. We have a modified experience for viewers using ad blockers

Wikia is not accessible if you've made further modifications. Remove the custom ad blocker rule(s) and the page will load as expected.