The Adventure Time T-shirts that are on this wiki aren't the only ones.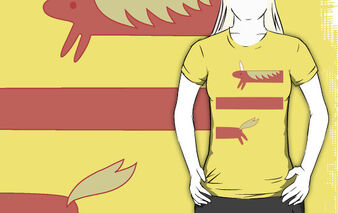 Lady Rainicorn
Oh my glob, you guys, CROSSOVER SHIRT!!!
(Adventure Time + Doctor Who) Jake is the TARDIS and Finn is The Doctor
There is many more....I just got lazy. I will post nore when i'm not super lazy like I am now
Ad blocker interference detected!
Wikia is a free-to-use site that makes money from advertising. We have a modified experience for viewers using ad blockers

Wikia is not accessible if you've made further modifications. Remove the custom ad blocker rule(s) and the page will load as expected.