Hey everybody! Has anybody else noticed that LSP has only made ONE appearence in season five and that she only had TWO lines?? I don't think we need TONS of LSP, but a few more appearencess would do.
Don't get me wrong, season five has been awsome so far. Charecter development, romance, suspence, history and pure quality have made the ultamint season,  but I just hope that we can get a little more from this epic season and give LSP another apperence other then LSP gets robbed.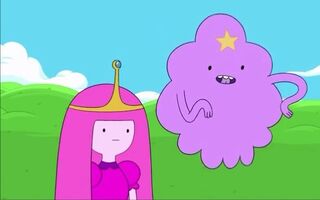 Ad blocker interference detected!
Wikia is a free-to-use site that makes money from advertising. We have a modified experience for viewers using ad blockers

Wikia is not accessible if you've made further modifications. Remove the custom ad blocker rule(s) and the page will load as expected.