A few days ago, I have been playing a game, known as "DrawSomething 2". I've been playing and I realised the amazing oportunities you can do on this game. I wanted to ask for art requests for me to practise on. Here's one of the pictures that I practised on a few minutes ago. This game is amazing, and I totes recommend it. PLEASE GIVE ME DRAWING REQUESTS! (But please something relevant!) THX!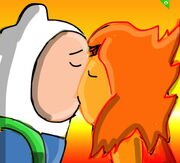 Ad blocker interference detected!
Wikia is a free-to-use site that makes money from advertising. We have a modified experience for viewers using ad blockers

Wikia is not accessible if you've made further modifications. Remove the custom ad blocker rule(s) and the page will load as expected.