Ad blocker interference detected!
Wikia is a free-to-use site that makes money from advertising. We have a modified experience for viewers using ad blockers

Wikia is not accessible if you've made further modifications. Remove the custom ad blocker rule(s) and the page will load as expected.
Days passed: 86
January 1st – March 27th
Rules
Every 6 hours, you can hurt a character and heal one, or you can double hurt/heal a character, but if you do this, you cannot perform the second action. You can only say it on a comment up to 8 votes, meaning you can hurt/heal one character up to four times, or you can divide it evenly and use it on other characters. For example, if you say "Heal Finn, hurt Jake," Finn gains 1 HP, and Jake loses 1 HP. Every character starts with 10 HP. Last character alive wins. The blog is finished.
First Place

Second Place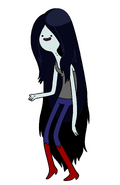 Third Place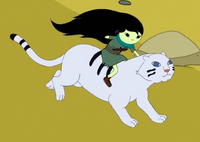 Fourth Place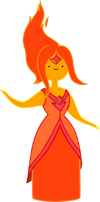 Fifth Place

Characters Dead
Ash - Killed 2 days in by Prismo's brother(plk)
Ricardio - Killed 3 days in by Aaronzhou66
Me-Mow - Killed 7 days in by That Magic Man
Turtle Princess - Killed 9 days in by Wiciu03
Lemongrab - Killed 12 days in by B-4-4
The Lich - Killed 16 days in by Aura Victini
NEPTR - Killed 16 days in by Happy Smoothie
Princess Bubblegum - Killed 17 days in by NightFalcon9004
Ghost Princess - Killed 19 days in by Four4
Abracadaniel - Killed 23 days in by BillStef
Flame King - Killed 25 days in by LamboVeneno
Tree Trunks - Killed 26 days in by Mr. Hamburger
Magic Man - Killed 27 days in by TheEyeOfAllEyes
King Worm - Killed 28 days in by TheEyeOfAllEyes
Lumpy Space Princess - Killed 28 days in by Ninjawizard12
Hunson Abadeer - Killed 29 days in by BillStef
Cinnamon Bun - Killed 30 days in by PrinceoftheFireKingdom
Grob Gob Glob Grod - Killed 32 days in by BillStef
Gunter - Killed 33 days in by BillStef
Banana Man - Killed 34 days in by Ninjawizard12
Death - Killed 35 days in by Finn Murtons
Abraham Lincoln - Killed 37 days in by Memerose the human
Billy - Killed 38 days in by BillStef
Peppermint Butler - Killed 41 days in by Finn Murtons
Choose Goose - Killed 44 days in by AcePhoenix 007
Lady Rainicorn - Killed 50 days in by Loygansono55
Susan Strong - Killed 56 days in by Odaceus
Flambo - Killed 61 days in by Odaceus
Snail - Killed 63 days in by Karichanx102
Finn - Killed 64 days in by Yuzura
Ice King - Killed 65 days in by Artventure Time
Jake - Killed 73 days in by Aaronzhou66
Flame Princess - Killed 78 days in by NightFalcon9004
Shoko - Killed 84 days in by RoseSweets
Marceline - Killed 86 days in by Yami Arashi