Days passed: 86
January 1st – March 27th
Rules
Every 6 hours, you can hurt a character and heal one, or you can double hurt/heal a character, but if you do this, you cannot perform the second action. You can only say it on a comment up to 8 votes, meaning you can hurt/heal one character up to four times, or you can divide it evenly and use it on other characters. For example, if you say "Heal Finn, hurt Jake," Finn gains 1 HP, and Jake loses 1 HP. Every character starts with 10 HP. Last character alive wins. The blog is finished.
First Place

Second Place
Third Place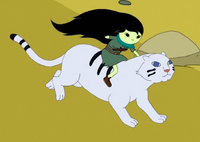 Fourth Place
Fifth Place
Characters Dead
Ash - Killed 2 days in by Prismo's brother(plk)
Ricardio - Killed 3 days in by Aaronzhou66
Me-Mow - Killed 7 days in by That Magic Man
Turtle Princess - Killed 9 days in by Wiciu03
Lemongrab - Killed 12 days in by B-4-4
The Lich - Killed 16 days in by Aura Victini
NEPTR - Killed 16 days in by Happy Smoothie
Princess Bubblegum - Killed 17 days in by NightFalcon9004
Ghost Princess - Killed 19 days in by Four4
Abracadaniel - Killed 23 days in by BillStef
Flame King - Killed 25 days in by LamboVeneno
Tree Trunks - Killed 26 days in by Mr. Hamburger
Magic Man - Killed 27 days in by TheEyeOfAllEyes
King Worm - Killed 28 days in by TheEyeOfAllEyes
Lumpy Space Princess - Killed 28 days in by Ninjawizard12
Hunson Abadeer - Killed 29 days in by BillStef
Cinnamon Bun - Killed 30 days in by PrinceoftheFireKingdom
Grob Gob Glob Grod - Killed 32 days in by BillStef
Gunter - Killed 33 days in by BillStef
Banana Man - Killed 34 days in by Ninjawizard12
Death - Killed 35 days in by Finn Murtons
Abraham Lincoln - Killed 37 days in by Memerose the human
Billy - Killed 38 days in by BillStef
Peppermint Butler - Killed 41 days in by Finn Murtons
Choose Goose - Killed 44 days in by AcePhoenix 007
Lady Rainicorn - Killed 50 days in by Loygansono55
Susan Strong - Killed 56 days in by Odaceus
Flambo - Killed 61 days in by Odaceus
Snail - Killed 63 days in by Karichanx102
Finn - Killed 64 days in by Yuzura
Ice King - Killed 65 days in by Artventure Time
Jake - Killed 73 days in by Aaronzhou66
Flame Princess - Killed 78 days in by NightFalcon9004
Shoko - Killed 84 days in by RoseSweets
Marceline - Killed 86 days in by Yami Arashi
Ad blocker interference detected!
Wikia is a free-to-use site that makes money from advertising. We have a modified experience for viewers using ad blockers

Wikia is not accessible if you've made further modifications. Remove the custom ad blocker rule(s) and the page will load as expected.