Comments

750
Adventure Time Hurt/Heal Game - Fionna & Cake Edition
Ad blocker interference detected!
Wikia is a free-to-use site that makes money from advertising. We have a modified experience for viewers using ad blockers

Wikia is not accessible if you've made further modifications. Remove the custom ad blocker rule(s) and the page will load as expected.
Days passed: 62
April 2nd – June 3rd
Rules
Basically, four times a day, you can hurt a character, and heal one. For example, if you say "Heal Fionna, hurt Cake," Fionna gains 1 HP, and Cake loses 1 HP. You can now double heal/hurt a character if you want. Every character starts with 10 HP. Last character alive wins. The blog is finished.
First Place
Second Place
Third Place

Fourth Place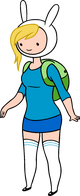 Fifth Place

Characters Dead
Tree Trunks with mustache - Killed 2 days in by Karichanx102
Ice Queen - Killed 3 days in by Brian camba
Muscle Prince - Killed 4 days in by Four4
Snail - Killed 5 days in by My leige
Ms. Pig - Killed 5 days in by Yami Arashi
Female Cinnamon Bun - Killed 7 days in by TheEyeOfAllEyes
Prince Gumball - Killed 9 days in by NightFalcon9004
Doctor Prince - Killed 11 days in by Brian camba
Female Starchy - Killed 19 days in by Nyanpig
Ms. Cupcake - Killed 24 days in by SliceTHEcake
Flame Prince - Killed 30 days in by NightFalcon9004
Lumpy Space Prince - Killed 31 days in by Four4
Cake - Killed 33 days in by Four4
Gunter - Killed 46 days in by Odaceus
Fionna - Killed 58 days in by Odaceus
BMO - Killed 61 days in by Gazerkids
Marshall Lee - Killed 62 days in by Yogurt Spill