FREAKIN GIRT.
GIRT.
HE GOT A FREAKIN WEE GIRLY LASS BASSOON
MAKIN BASSOONS LOOK ALL PUNY
I PLAY A MAN'S BASSOON.
SCREW YOU ANIMATORS.
A. WHY WOULD YOU EVEN WANT TO PUT YOUR MOUTH ON A SLIMY FROG REED?  THAT STUFF ROTS, MAN.
B. WHEN I DROP MY BASSOON, THE REED CHIPS, THE BOCAL DENTS, AND THE LOCK MOST LIKELY BREAKS OFF.
C. WHY IS THE REED METAL?

THIS CARTOON INSULTS ME.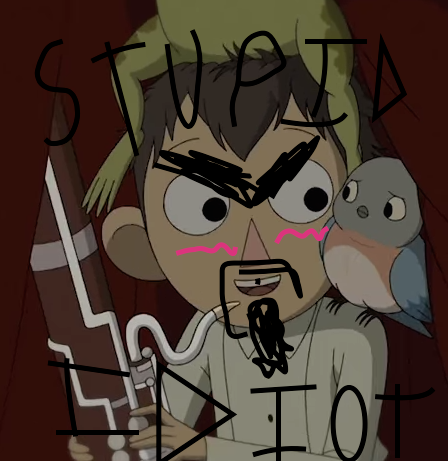 Ad blocker interference detected!
Wikia is a free-to-use site that makes money from advertising. We have a modified experience for viewers using ad blockers

Wikia is not accessible if you've made further modifications. Remove the custom ad blocker rule(s) and the page will load as expected.