During Jessica DiCicco's, aka Flame Princess, interview at the 40th Annie Awards and stated that Marceline is her favorite character...
She was thinking that they should make an episode when Flame Princess and Marceline can interact each other. What do you guys think? Should they make an episode with Flame Princess and Marceline in it?
Hint: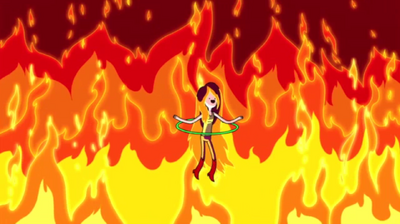 In Evicted, Marceline stated that she has been to the Fire Kingdom to Hula Hoop there. So do you guys think Marceline did meet Flame Princess and Flame King there?