After mah bro have watched the episode he went laughing and telling me about it over and over again, let's say he became the The Annoying Orange. Lolz
Well anyways, my reaction to the episode went to shock and disbelief. But after that, I just have to accept it. It's no use denying it.
Most memorable and shocking quotes
| | | |
| --- | --- | --- |
| " | 자기야, 나 완전 중요한 할 말 있어. 나, I'm pregnant! (Honey, I've got something terribly important to tell you. I, I'm pregnant!) | " |
I'm not this guy, :P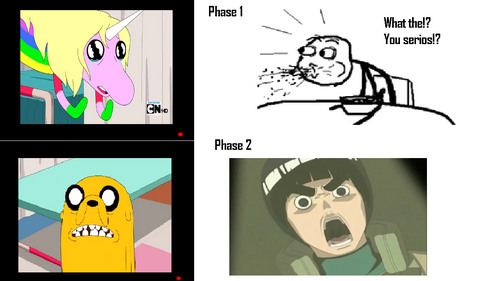 Feel free to post and show your reactions on comments.
Ad blocker interference detected!
Wikia is a free-to-use site that makes money from advertising. We have a modified experience for viewers using ad blockers

Wikia is not accessible if you've made further modifications. Remove the custom ad blocker rule(s) and the page will load as expected.