I got this image thing called GIMP, and I wanna make you guys pictures with it. All you do is you tell me which AT characters outline you want me to use and then describe what you want. Here are some examples. Oh, and cheeze, no commenting. Or you will get the punishment. THE PUNISHMENT! Unless it is a nice comment, like requesting something or complamenting my work.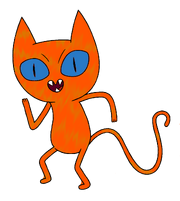 Ad blocker interference detected!
Wikia is a free-to-use site that makes money from advertising. We have a modified experience for viewers using ad blockers

Wikia is not accessible if you've made further modifications. Remove the custom ad blocker rule(s) and the page will load as expected.