According to Itunes Adventure Time Season 4 Will Be Climatic and will make finn and everyone else`s life worse so does that mean these past 3 seasons have been the happy time of finn`s life? does it now all come tumbling down that`s what i think, Incendium may be just the start of finn`s horrible life it`s quite exciting though to see how finn`s life turns out i just hope season 4 will be climatic and full of surprises!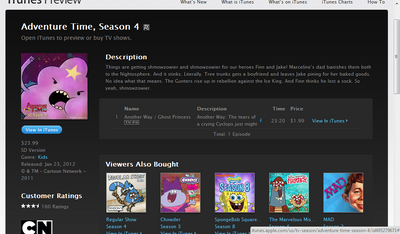 Ad blocker interference detected!
Wikia is a free-to-use site that makes money from advertising. We have a modified experience for viewers using ad blockers

Wikia is not accessible if you've made further modifications. Remove the custom ad blocker rule(s) and the page will load as expected.