An anime. . .  :D
So yeah, I was thinking about making a show of my own. It's about a girl who just moved to Japan to get a job as an artist. While she's there she accidentally stumbles upon a government operation where they are trying to open portals to other dimesnsions, Operation Virtual Infinity.
WARNING= THIS SHOW IS STILL IN ITS INFANCY STAGE, I HAVE NOT GOTTEN EVERY DETAIL THOUGHT OUT YET. THIS WILL BE UNDER CONSTRUCTION. I WOULD LIKE SUGGESTIONS AND CONSTRUCTIVE CRITISCISM COMMENTS PLEASE.   ;D
Main characters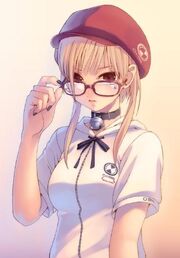 Ginger Lynn Kaye= The main character. She is quite nerdy and insecure. Ginger always felt as if she had no real life in America, and decided to move to Japan. She was quickly targeted by the government for her strange mental capacity. They needed her to be their test subject to send to another dimension. Once her brain was hooked up to their machine, she could freely generate portals herself. While in these other universes, she has a new body and superpowers. In this new form, she calls herself Vyo, and teams up with aliens to fight intergalactic crime.
Kuon Toriyama=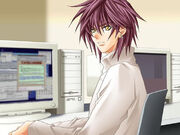 The son of the leading scientist behind Virtual Infinity, he's a very serious scientist himself. He is also the one who shows Ginger everything she needs to know about the operation, and occasionally has to journey with her through the portals. Ginger has a small crush on him, which he is oblivious to.
Gash= 
An alien that Ginger meets when she goes through her first portal. Gash is the leader of a rag-tag team of other aliens who all have powers and save people. He has the ability to fly, create astral pojections of himself, and generate energy blasts. (
http://en.wikipedia.org/wiki/Astral_projection
) Being the most level-headed of the group, he is good at pushing through challenging times. Over time, he grows quite fond of Vyo, not aware that she is actually the human Ginger. He is from a blue-skinned, fairly humanoid alien species.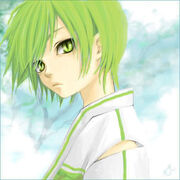 Cascinda= A female half android, half alien whose powers are weapon based. She is very bubbly and excitable, often naive, but when it comes to serious situations, her android side will take over. While in this state, she has no control of herself and is very assertive.
Tarek= Gash's older half-brother, with very different powers. He has superspeed and uses it to create whirlwinds, vibrate through solid objects, and create heat/friction. Tarek is very bold and brash, he never hesitates and makes his opinion known. His hot-headedness can often get him in trouble. He is green-skinned, being partially of a different race than his brother.  
I WILL BE ADDING PICTURES SOON.. . . (o mean my own hand-drawn pictures. . .google images will substitute for now)
additions are pending. . .