Well, I guess its official. I am the new Harbinger of Freedom. For those of you who dont know what that is, it means that I am the new leader of the UAOACC (Unofficial Aulstralian Organisation of Censorship for Cartoons) Many of you on this wiki are in the club and if not, have heard about. If you have heard about it, you have probably heard about the former leader jerryjackson42 and the extensive fighting between several members on the Amazing World of Gumball wiki. Yesterday, April 21st 2012, Jerry sent me this message
We have lost. Pricerocks has won. Which is why I am leaving you in command. You are now the Harbinger of Freedom. Avenge my downfall. We all know that Price is going to come with an army. Gather the remainder of our forces and prompt them to complain to the Wikia staff, download LOIC as self-defense and other ways of ending this. One way or another, Price is not going to walk away without a fight. The Harbinger.
Yes I am wondering the same thing, what is LOIC. Well after looking around I have found out that it cab put viruses into others counputers. I would never ever do that to anyone. First off, my internet is SUPER SLOW so, i woudnt be able to download it anyway. Second, trust me. I have had a virus in my compueter before and let me jst tell you... its horrible. Third off, I have better things to do then to put viruses onto peoples computers. I achually have a life. And, if your thinking right now "is bekah (thats me) gonna start another wiki war" the answer to that is NO! I never whanted to fight with anyone in the beginning. In fact, I hate it when people fight. So futhermore, I am not going to start another wiki war and want to keep the peace.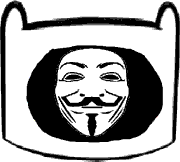 And yes. I am going to keep the UAOACC alive. I have worked to hard to throw all of this away. I dont know what the future holds. All I know is I'm just going to try to foloow through on my first official plan, get 200 members to the club. I want to remind you all, that I am fighting for a good cause. And while alot of you on this wiki know that, alot of people on other wikis hate me because of this club. I want to remind everyone that we want to end the censorships in other countrys do people can laugh like we can when we hear some inappropriate but funny joke on these shows. So, I am telling you know, the UAOACC is not over, just the fighting. After you have read this, please tell more and more people on this wiki to read it. I want as many peple as possible to see this to know whats going on with the club. Once again, if you would like to join, please just contact me.
thanks,