OMG I just saw the commercial for Jake the Dad...and it was AMAZING :D
Finn's shirt, BMO, and OMG THE BABIES!!
I was trying to pause the Tv the timy moment they showed them but I found that most of the puppies have horns, they are all different colors, and at least one of them has a mane like Lady's.
Please comment your predictions!

(I also though the wiki could at least have one blog about the actual show, and no i do not mean shipping)

I have some pictureS, some are jokes and some are not, of some predictions...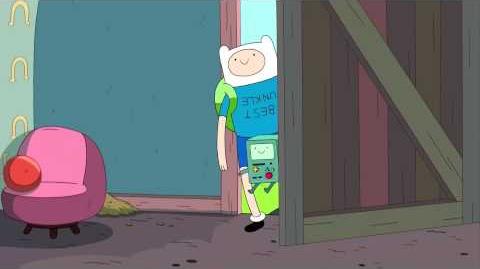 Ad blocker interference detected!
Wikia is a free-to-use site that makes money from advertising. We have a modified experience for viewers using ad blockers

Wikia is not accessible if you've made further modifications. Remove the custom ad blocker rule(s) and the page will load as expected.