okokokk. so many people wanted Bubbline to happen in the show, but on the 7th of August, Olivia, voice of Marceline confirmed that PB and marcy actually dated!!! It explains eveything! the rivalry and stuff! here's the link: http://api.viglink.com/api/click?format=go&jsonp=vglnk_jsonp_14074944487078&key=f373de7611f9700b1292ee6e50853615&libId=33cc3337-3ee1-450e-9619-267352e61d9c&loc=http%3A%2F%2Fadventuretime.wikia.com%2Fwiki%2FMarceline%2527s_relationships&v=1&out=https%3A%2F%2Fwww.youtube.com%2Fwatch%3Fv%3D_EleCNWfwTY&ref=http%3A%2F%2Fadventuretime.wikia.com%2Fwiki%2FSpecial%3AWikiActivity&title=Marceline%27s%20relationships%20-%20The%20Adventure%20Time%20Wiki.%20Mathematical!&txt=confirmed
long link...
But to celebrate the new found information! i have drew this! (click image to see full.)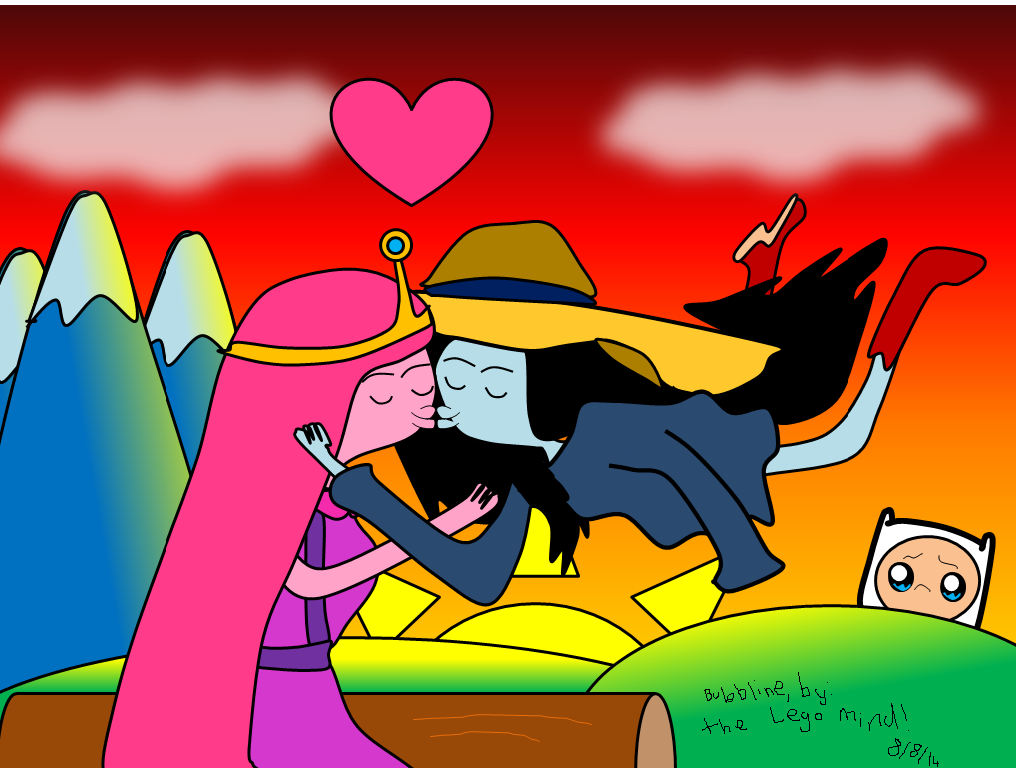 Ad blocker interference detected!
Wikia is a free-to-use site that makes money from advertising. We have a modified experience for viewers using ad blockers

Wikia is not accessible if you've made further modifications. Remove the custom ad blocker rule(s) and the page will load as expected.