Basically, I am on a quest to bring a new Adventure Time themed thing to the world...
It is called Adventure Time! :A Fan's Guide to Ooo
It is going to have stuff like background stuff on the characters, my horrible drawings, and other stuff like that. I will probably draw all of the pictures, unless someone wants me to put some of their fan art in, in which case, just tell me.
I will post pictures of it every day, if I can. The cover will be uploaded by tomorrow.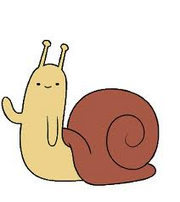 Ad blocker interference detected!
Wikia is a free-to-use site that makes money from advertising. We have a modified experience for viewers using ad blockers

Wikia is not accessible if you've made further modifications. Remove the custom ad blocker rule(s) and the page will load as expected.