Hi everyone! This is Toadrocks0409! Anyways, I wanted to ask you an important question. WHO SHALL RETURN ON ADVENTURE TIME?
a) Ricardio (he did show up again but he might again)
b) Me-Mow
c) Pup Gang (they shhowed up on the episode you made me) MY CHOICE!!!
e) Flame Princess (just asking because she has not been in a lot of episodes)
THOSE ARE MY 6 CHOISES FOR THIS POLL. NOW I JUST HAVE 1 MORE QUESTION! WHO SHOULD WE SEE ON ADVENTURE TIME? THESE ARE PEOPLE THAT DID NOT SHOW UP YET!!!
a) Marceline's mom (MY CHOICE!!!)
b) Finn's real parents
c) corndogs (NOT THE FOOD!!!! THE BABIES LADY IS PREGNANT WITH!!!)
d) Flame queen???? (I bet there is a flame queen)
e) Flame Prince (on Fionna and Cake)
I could do six but there were not a lot of options
I AM VERY EXITED FOR SEASON 5 AND 6!!!!
BONUS PICTURE!!!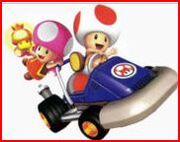 Ad blocker interference detected!
Wikia is a free-to-use site that makes money from advertising. We have a modified experience for viewers using ad blockers

Wikia is not accessible if you've made further modifications. Remove the custom ad blocker rule(s) and the page will load as expected.