Comments

2
What if Adventure Time did covers to songs?
Hi! Toad again! I HAD AN AWESOME QUESTION FOR YOU!!!! Well what if......Adventure Time did covers to songs? Well don't say I'm crazy this time bacause if this happens on the show it would be a SHOWSTOPPER!!!! In the comments, say what songs they SHOULD cover and SHOULD NOT cover. There are some songs that Adventure Time should not cover. Well I'm sure they would give credit if they did. Happy commenting :)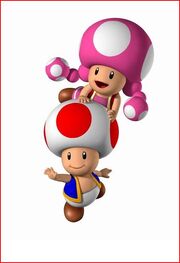 Toadrocks0409
(
talk
) 13:07, October 6, 2012 (UTC)
Ad blocker interference detected!
Wikia is a free-to-use site that makes money from advertising. We have a modified experience for viewers using ad blockers

Wikia is not accessible if you've made further modifications. Remove the custom ad blocker rule(s) and the page will load as expected.