Hey guys, another blog (not "so" boring this time)
So I was thinking to mysel while watching "Card Wars", "Hey, what if this was a real game? It would be so epic"
Sure that is just a thought but imagine this... An Adventure Time video game with "Card Wars" as a mini game on it!
It would be so funtacularly epic! I would buy it, but that is just a though, what about you guys? Would you guys buy that game JUST to play Card Wars and also cause you are a huge Adventure Time fan? And speaking ov video games... I am SO going to get "Adventure Time: Hey Ice King! Why'd you steal our garbage?!" It seems so awesome!
Here's a teaser trailer: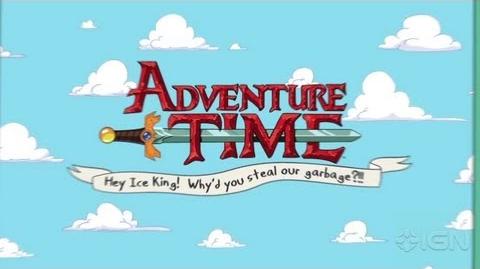 Yup, they say that you can get the special edition, The Enchiridion version of this game! It comes with:
Collectable SteelBook packaging with artwork of the Enchiridion
Custom stylus of Finn's Gold Sword
Exclusive art book with Pen's drawings and activity book (content TBD)
Fold out poster of the Land of Ooo
And of course, the game itself
Here is what the covers will look like: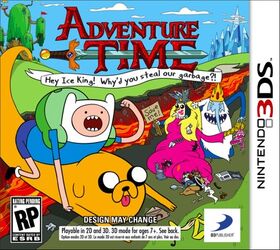 Well I don't know about you all but I'm going to get the collectors edition, tell me what if you are going to get it or if you want it in th
e comments section.
Well that's all for this blog.
Until next time, Wotter