Welcome
Hi, welcome to Adventure Time with Finn and Jake Wiki! Thanks for your edit to the Apple Thief page.
Please leave a message on my talk page if I can help with anything! -- Cornprone (Talk) 22:25, October 4, 2011
Umm
What do you mean by "Grammar Nazi"?
Who are you? Oh, and by "Gramar Nazi" that means if you use improper grammar while talking to me, YOU WILL DYE. :3 Austin Belt 22:49, December 6, 2011 (UTC)
Hola
I have the same points of view as you do, man......I hate the idea of Fionna and Cake meeting Finn and Jake. I also hate the idea of turning PB 13 again.........(though I would love more Lemongrab) Marceline Vampire Queen 02:08, December 12, 2011 (UTC)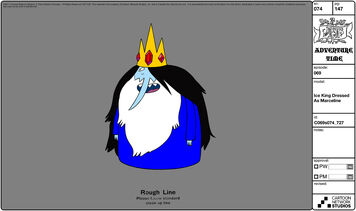 and fictional AT couple DO you like??
Peep
I command you to make me a sandwich!--Chubzhac 05:39, December 10, 2011 (UTC)
No one commands the Austin Belt to make a sandwich! Austin Belt 13:34, December 10, 2011 (UTC)
Hail Gritler!
Hello, fellow Grammar Nazi.
I'd like to point out one of the sentences on your user page in the section dubbed "A Message to My Haters"
If you are reading this, then you are probably a hater of I.

The second clause clearly has awkward sentence structure, and the sentence as a whole suggests that the majority of readers of that section are your haters; what if someone is just glancing throughout your whole page?
I suggest this revision:
"If you are "hating" on me, heed this message:"

Best regards,
Spartan-112: The Unforgiven 05:33, December 15, 2011 (UTC)
Sup, Frenemy, http://adventuretime.wikia.com/wiki/User_blog:Adventure_King_1/FanFictions Happy Troll Day, you cold be a star Adventure King 1 21:18, December 20, 2011 (UTC)
"I will personally run you over with a train if you insult Adventure Time"
May I suggest you run haters over with a Union Pacific Big Boy? Very big, very heavy. BNSF1995, Alive since 1995 02:07, December 21, 2011 (UTC)
Trollololololo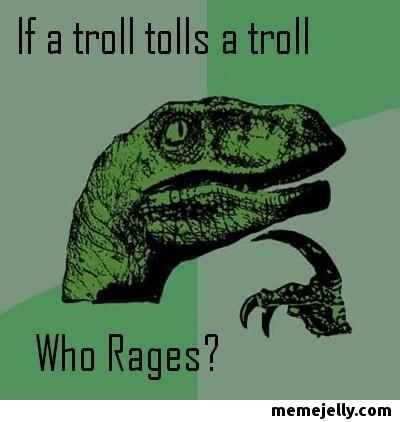 A hero boy named Finn

02:29, December 31, 2011 (UTC)
din amerikanska jävel. jag hoppas du tar din kuk och stoppar upp i din mormors jävla fitta din satans pedobear.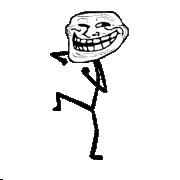 Trollolol
Hi, troll! Whatcha' doin'? You should really know, I neither hate you nor I'm a fan of you, but why did you changed your image to the PEDO BEAR?!
Ps: I will always call you troll, you leik it or not :D See ya :P

Blinx9999guizar 21:59, January 29, 2012 (UTC)
T_T:Is your profile pic Pedo-Bear???

"Your wearing a dress?That is crazy sonnn!" Talk Contribs ಠ_ಠ
Jelller
hello Austin. Marcelina09 18:51, May 13, 2012 (UTC)
WELCOME FELLOW TROLL
Welcome back kid...how has life been?? I wasn't a AT wiki member before u where banned just a WC. But, I used to see all of your trollin' and thought you where HILARIOUS! (funnier than Lolli by a landslide (: )
Anyway, I just wanted to say hey and welcome back kido
ps. I love how you are only ten and know half of the words a 20 year old would never say in public, it cracks me up.
27finsprincess 22:06, May 13, 2012 (UTC)
Your going to be my best friend soon, just you wait Mr. Belt *giggles also* 27finsprincess 22:14, May 13, 2012 (UTC)
yeahhhh i wouldn't give your hopes up kid *buttons shirt back up* ;) 27finsprincess 22:18, May 13, 2012 (UTC)
im not intiarly sure why.... 27finsprincess 22:21, May 13, 2012 (UTC)
Welcome back dude!!!!! Webberlover 02:32, May 15, 2012 (UTC)
jus sayin bhut if you dun leik some episodez of at then ur not a rl fann
~Anonymous PS I don't really talk like that, but I read your info.
Comment yo! :P Marcaline 09:28, May 19, 2012 (UTC)
chat
yea, Just how do you stay ouit of harms way? You are like the only person on this wiki left that is actually fun. "

Fear the Demon
" 22:09, May 22, 2012 (UTC)
Then how do you manage to stay sane? "

Fear the Demon
" 22:16, May 22, 2012 (UTC)
I have friends and I still hate it. Maybe the difference is I have enemies too? "

Fear the Demon
" 22:20, May 22, 2012 (UTC)
I don't think he can be stopped though... to much power. we aren't muchstrong united, he has shown us that.