Hi The IceQueen, welcome to the Adventure Time Wiki! You're receiving this automated message because you made your first contribution to this wiki. Someone will probably see your edit to the Perfect sandwich page shortly.
Please take a look at our rules and manual of style to learn about how to correctly create and edit pages on our wiki.
Leave a message on my talk page if I can help with anything! -- Flame Prince Finn (Talk) 05:10, July 17, 2012
Welcome, The IceQueen!
Edit
"It's Adventure Time!!"
Welcome to the Adventure Time wiki!
Welcome! We here at the Adventure Time wiki hope you enjoy it here and contribute as much as you can! Here are some tips to help you along here:*Test edits at the Sand Kingdom, and visit the Forums to talk to other users.

Read here and here to learn how to correctly edit pages and personalize your userpage.
If you're having any trouble, ask any one of our users; they may be able to help/ point you in the direction of somebody who can help.
Before you upload files to the wiki, please check images already uploaded to the wiki to prevent duplicates. Also, please don't write false information.
00:02, July 19, 2012 (UTC)
Hey IQ, finally found your page! So just leavin a message cuz I gelt like it. So, Have you read my blogs yet? Read my first blog as a start(well duh it is the first, lol!) you'll know how much i absolustely love fionna and cake, I know it might sound a bit weird or whatever, but it's my feelings. Enjoy it
Your pal, kite13!—Preceding unsigned comment added by Kite13 (talk • contribs)
Please remember to sign your posts with four tildes (~~~~). Don't just manually sign it.
Can ya tell me how Saber courted you?

I Mustache You

11:50, July 21, 2012 (UTC)
for the collage
Edit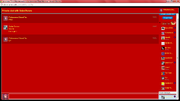 Drama lol
Edit
saber is cheating!!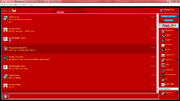 Or are you just jelly? :3 The IceQueen (talk) 18:56, July 24, 2012 (UTC)
You need to know that IQ and Saber are just kidding.

Be An Imposter

14:52, July 28, 2012 (UTC)
I knew they were kidding...Sæbre is a friend of mine and I knew about the ruse from the start.

새끼손가락 파이
02:11, August 5, 2012 (UTC)
Nahh. We're not kidding. XD
I
Dunno
I
Just
Like
Table
Charts

We

Aren't

Friends

14:08, August 5, 2012 (UTC)
Pitt-Bulls And Pulleys
Edit
---
Sup IQ, it's me again; so I've seen your many pics of you Pitt bulls, AND THEY'RE SOOOOOOOOOOOOOOOOOOOOOO CCCCCUUUUUUUUUUTTTTEEEEEEEEE!!!!!!!!!!!!!!!!!!! how many pitt bulls do you have? Are some of them In a pulling contest or something? How often do they do it? Do you treat your dogs well enough so they do well? That is all. Your pal, kite13 :D P.S. I LIKE APPLE SAUCE!!!!!!!!!!!!!! P.P.S. I LIKE PICKLES TOO!!!!!!!!!!!!!!!!!!!!!!!!!!!!!!!:)P --Kite13 (talk) 01:08, August 2, 2012 (UTC)
Pictures
Edit
xD them recist trolls.. well heres some screenshots =) I guess you could call them funny

Let's
be
friends

18:47, August 6, 2012 (UTC)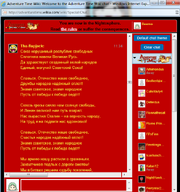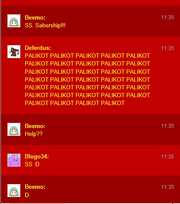 Why wasn't I there :<. I'm never online when trolls enter chat D:

16:13, August 9, 2012 (UTC)
Hai :3 Are you back yet? :3 --

Legendary Dark Knight

06:34, August 11, 2012 (UTC)
Just FYI
Edit
That "ref" thing you just edited is a glitch that happens in the visual editor. No one removed it intentionally.  EvergreenFir  22:30, August 13, 2012 (UTC)
Expert computer is pretty boss. I have only beaten it once. Medium computer is also kinda hard, you should probably only play it if you're looking for something hard :P


Flame Prince Finn

23:30, August 14, 2012 (UTC)
Re:Pickles
Edit
--

Sky
19:03, September 22, 2012 (UTC)
LOLOLOLOLOLOLOLOLOLOL. I LIKE PICKLES!




19:53, September 22, 2012 (UTC)
Hey Hey Hey
Edit
IQ! IQ! IQ!
WE MISS YOU ;w;
Edit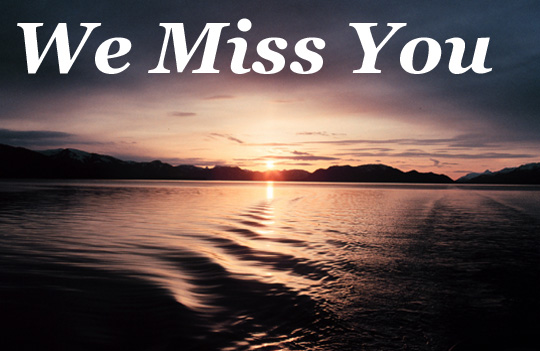 Best Regards,

Cheers! Talk

1:32, October 28, 2012 (UTC)
Where u is?
Edit
IQ, where have you been? We want you back >:|

Princess Celestia <3
03:19, November 5, 2012 (UTC)
Dear TheDiceQueen,
Edit
YES PLZ HELP ME WITH MY PROFILE PAGE PLZ!!!!!!!!!!!!!!! 
P.S. Also can you PLZ tell how i can customize my signature PLZ!!!!!!!!!!!!!!!!!!!!!!!
TG171998 22:55, April 22, 2013 (UTC)
Um... first of all, do you have an ACCOUNT?
And FPF is better to ask.